A tour around our Charlottesville area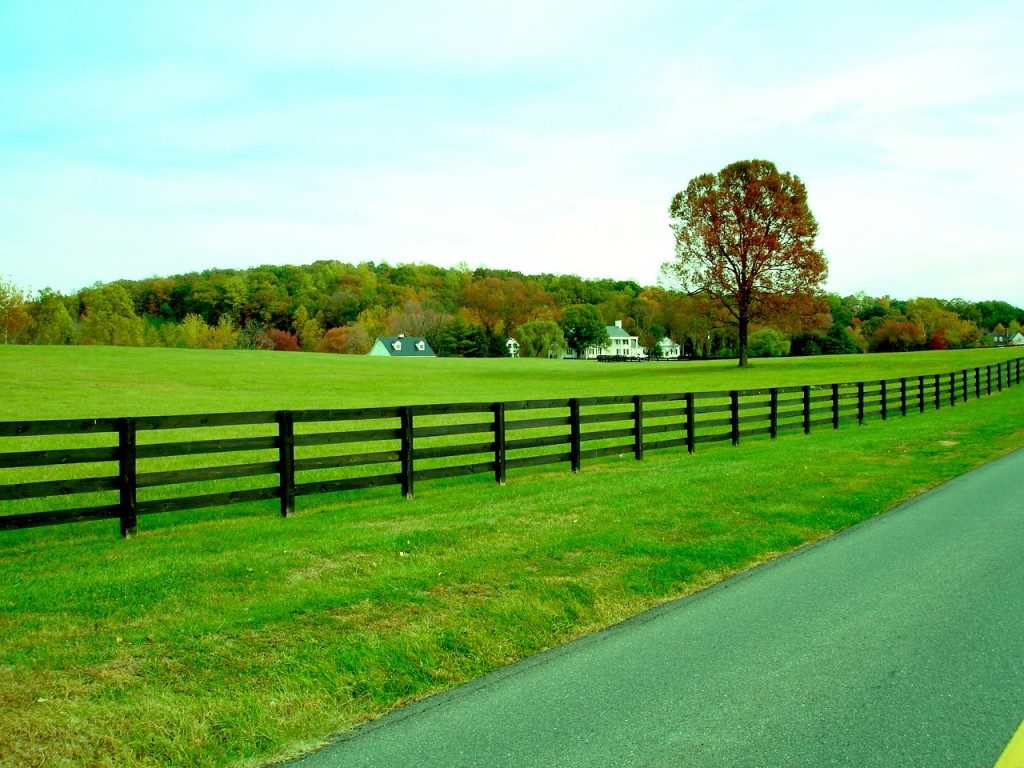 Afton
Afton straddles Albemarle and Nelson counties, and is located in the foothills of the Blue Ridge Mountains, about 20 miles west of Charlottesville. 
Its highest elevation is 1,362 feet and one of the most beautiful vistas of the area can be seen at the lookout at the top of Rt. 64 as you cross over from Waynesboro heading east, near the Rockfish Gap (also known as Afton Mountain) that connects the scenic Skyline Drive and Blue Ridge Parkway.
Afton is home to several wineries that boast incredible sunset views – Afton Mountain Winery and Veritas Vineyard and Winery – as well Blue Mountain Brewery and Cardinal Point Vineyard & Winery, producer of IPC, the world's first hopped chardonnay.
North Garden
North Garden is 10.5 miles southwest of Charlottesville and is home to Dr. Ho's famous pizza, as well as Albemarle Ciderworks and Walnut Creek Park. This area is known for its country estates and a quiet way of life.
Is is near the town of Scottsville, and many of the students in the area either attend Red Hill or Scottsville Elementary.
Scottsville
At one time, Scottsville served as the county seat for Albemarle during the 1700s, when rivers were the primary means of travel in the new American wilderness. Located near Scottsville, the Hatton Ferry serves as a seasonal crossing of the James River and has been the location of a ferry since the late 1870s.
Due to historic flooding issues, in 1985, the Army Corps of Engineers built a levee around the lowest portion of Scottsville, providing protection against further floods.
The downtown area has seen a rejuvenation in recent years and many people appreciate the quieter lifestyle. Every July 4th the town celebrates with a parade and fireworks – 2018 will be its 105th year of celebrating.
White Hall
For years, White Hall was only known for its Country Store and farm lifestyle. As the time has passed and wineries in Virginia have taken off, it now has two located in town – Stinson Vineyards and Grace Estate Winery, with Moss Vineyards not too far away down the road.
Local fruit orchards also bring out people eager to pick their own strawberries and peaches. With Crozet nearby, residents like the wide open spaces and the ability to get to town if they need to.
Keswick
When you live in Charlottesville, going for a "Sunday" drive in the country takes a matter of minutes. Keswick offers some of the most beautiful views to enjoy as you meander by on Route 22/231, which has often been cited as one of the most scenic roads in America. 
Film buffs know the 1956 movie "Giant" – starring Elizabeth Taylor, James Dean and Rock Hudson – was filmed partially at the former train station, which is now part of Little Keswick School and used as a dining hall and farm of Belmont (not to be confused with East Belmont). The portions of the movie set in Maryland were filmed at these places in Keswick.
An unincorporated community in Albemarle County, Keswick is about six miles east of Charlottesville, just after Pantops. It's also about four miles from Monticello and Ash Lawn-Highland, the homes of Thomas Jefferson and James Monroe.
Earlysville
Just north of the Charlottesville Airport is the town of Earlysville. Located on the way to Free Union, many people who commute to Richmond or Washington, D.C., have chosen to live in many of the neighborhoods that have built up over the years as they like the access to the airport or Rt. 29 to Rt. 64.
Earlysville is also close to Chris Greene Lake, a popular recreation area with a beach and playground, dog park and walking trails.
Free Union
Free Union is known for its beautiful meandering country roads, quaint July 4th celebration and farmland that many residents are trying to preserve from development. The Free Union Country School is located near the heart of the village.
The area was first settled in the mid-18th century and became a part of Albemarle County in 1761. When a post office was established in 1847, it was given the name of Free Union from that of the Free Union Church, which had been built in 1837 and is still operating as the Free Union Baptist Church.
Ruckersville
This crossroads community lies amidst hills, mountain views, trees, and farmland. It is located at the intersection of two major highways, north-south U.S. Route 29 and east-west U.S. Rt. 33. It was founded by the same family that established Ruckersville, Georgia.
Via Rt. 29, it's 17 miles north of Charlottesville and 29 miles southwest of Culpeper. Washington, D.C., is 100 miles to the northeast via Rt. 29. 
Rt. 33 leads southeast from Ruckersville 13 miles to Gordonsville and northwest over the Blue Ridge Mountains 38 miles to Harrisonburg. Richmond is 80 miles to the southeast via Rt. 33.
Stanardsville
Stanardsville is the county seat of Greene County. It's named for the Stanard family, specifically Robert Stanard, a benefactor who donated land for public use. The family surveyed the first lots for the town in 1794. In 1838, Greene County was created from land previously contained within Orange County and Stanardsville was selected as the county seat.
Its Downtown area has been designated as a Historic District and many fine examples of architecture can be found with the Lafayette Hotel, and the Beadles and Powell-Mullan houses.
Rt. 33 passes just south of the town, leading southeast 6 miles to Rt. 29 at Ruckersville and northwest 8 miles to the Skyline Drive in Shenandoah National Park. 
Considered one of the most beautiful roads in the U.S., Rt. 230, a designated Scenic Byway, terminates at Business Rt. 33 in the center of Stanardsville and leads northeast 11 miles to Rt. 29 near Madison.