Although many Charlottesville area residents thought that the 70-degree weather we enjoyed around the recent 2015 holiday season would last forever, we finally had our first taste of winter with this past weekend's storm – called Jonas – courtesy of El Niño.
Although people have been known to make fun of the havoc an inch of snow wreaks and schools appear to get cancelled at the drop of a hat, safety is of utmost importance because our 10-square-mile city has many hills and narrow streets and the buses have to navigate them.
In the county, this problem is heightened as many of the county roads are simply impassable, especially those that have three numbers as their route identification rather than two.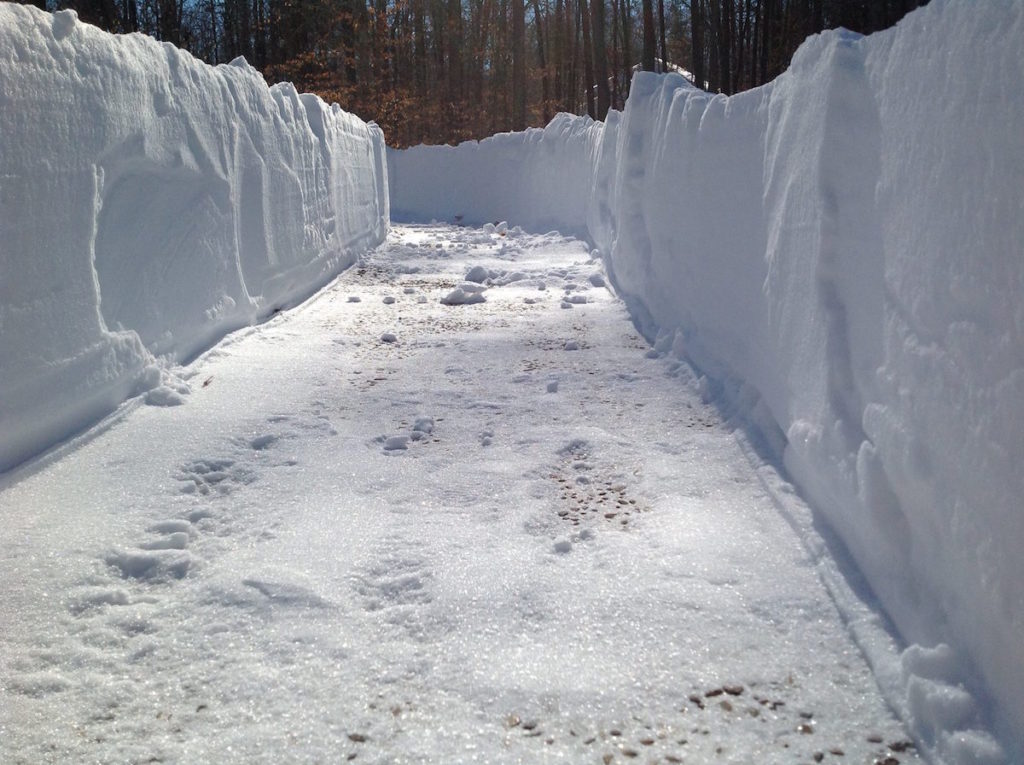 According to most recent The Daily Progress, "The last official report from the National Weather Service concerning Charlottesville noted that the snowfall ended before 6 p.m. Saturday [Jan. 23, 2016] and left 15.5 inches of snow.
On Sunday [Jan. 24, 2016], Matt Elliott, a meteorologist with the weather service, said accumulation totals varied from 15 to 30 inches throughout Albemarle County.
At Charlottesville Albemarle Airport … officials said via Twitter that more than 1½ feet of snow had fallen there. In Earlysville, a weather service observer recorded snowfall of 30 inches and 20.5 inches were recorded in Crozet."
It would appear snow rarely makes its presence known in our area, but, as can be seen by the stats below, it does happen more often than we think. The University of Virginia's McCormick Observatory has kept official snowfall records since 1894.
Only a few storms have dropped more than 20 inches of snow since the observatory started tracking them, but Thomas Jefferson's records at Monticello report that 36 inches of snow fell in January 1772.
According to newspaper records, here are the largest storms recorded at UVa.
Jan. 27-28, 1922 — 24.0 inches
Jan. 7-8, 1996 — 21.0 inches
Dec. 19-20, 2009 — 20.5 inches
Feb. 13, 1899 — 18.0 inches
Mar. 6-7, 2013 — 16.5 inches
Feb. 13-15, 2014 — 15.9 inches
Feb. 5-6, 2010 — 14.7 inches
Dec. 12-13, 1989 — 14.5 inches
Feb. 2-3, 1996 — 14.0 inches
Jan. 22-23, 1987 — 13.0 inches
Other notable snowstorms not featured on this list include:
Mar. 5-7, 1962 — 23.8 inches
Feb. 11-12, 1983 — 16.3 inches
Dec. 26, 1969 — 16.0 inches
Mar. 16-17, 1960 — 13.5 inches (not sure why these previous four aren't higher on the top 10 list.)
Jan. 5-4, 1980 — 12.6 inches
Feb. 15-16, 1958 — 12.3 inches
Mar. 3-4, 1960 — 12.3 inches
Mar. 11, 1924 — 12.0 inches
Jan. 26-27, 1966 — 12.0 inches
Mar. 13-14, 1993 — 12.0 inches
If we take the 15.5 inch total from last weekend's storm, it looks like we can say, "Yes, Virginia, it does snow here in Charlottesville."