My Buyers are #1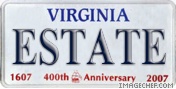 As agents we all strive to do the best for our Buyers. In Charlottesville I work about 95% with Buyers.
This is not because of the market or because there are so many listings. Check my record, ask my clients. I work with buyers because I enjoy it. I like meeting new people, I like looking at homes, land, farms and estates. I even wrote this on my truck!
In my opinion, many agents try to do too many things. I watch agents in my area try to list homes, sell condos, do property management and even commercial. How can one agent or even a team wear so many hats? How can they be an expert in all areas? The answer (in my opinion) is they can not be an expert in all these areas.
Even though I focus my attention on my buyers I too have limits and I recognize them. I recently had 2 buyers that I referred to other agents.
Buyer 1 – wanted a property to run a business for dog agility. Wow, do I have an agent for you. I know someone who is not only an agent but also runs a dog business on the side….perfect fit… perfect referral…
Buyer 2 – wants an investment property that the rent will cover the mortgage and expenses… another perfect referral…I know the agent! By the way if you were an expert on this area of the business you would be in high demand.
Conclusion: Focus, Focus, Focus!!!