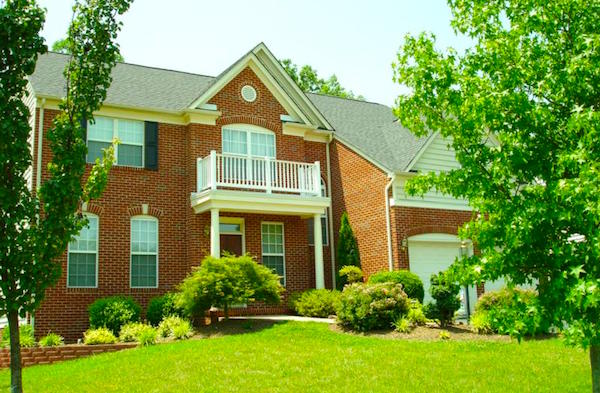 Forest Lakes celebrated its 25th anniversary last year as Charlottesville's first planned community of its kind. Developed by Frank Kessler and the Kessler Group, starting in 1989, Forest Lakes, at the time, offered Charlottesville a suburban experience just outside the city lines that it had never known before.
Kessler wanted to create the "ultimate living community that would allow families to raise their children in a close-knit environment where residents enjoyed well-planned amenities."
The community is divided into two main sections: the North, which began development in 1989, and the South, which began development in 1993. The two main sections are further divided into several smaller neighborhoods. Most of these, in turn, feature quiet cul-de-sacs with homes of similar size and style.
Known for its six lakes and miles of walking/biking paths, this planned community of 1,400 homes has around 5,000 residents, including singles, young couples, families with children and retirees. Residential units include townhomes, duplexes, and single-family detached houses. Many new residents need to carry a map or GPS with them as it's sometimes easy to get lost in all the twists and turns!
Both areas surround an older existing subdivision, Hollymead (built in the early 1970s), which is home to Hollymead Elementary and Sutherland Middle School. Baker Butler Elementary opened in 2002 to handle the influx of Forest Lakes students as the other schools were starting to burst at the seams.
Convenient to the Airport and much more
Forest Lakes is located in northern Albemarle County, just off Route 29 North, and five minutes from the Charlottesville/Albemarle Airport, Hollymead Town Centre (home to Target, Harris Teeter, Kohl's, Starbucks and many other dining and shopping options) and a few minutes more to NGIC/DIA and the UVA Business Park.
It typically takes about ten minutes to drive to Fashion Square Mall, another five minutes to the Shops at Stonefield and only minutes more to Barracks Road and UVA/UVA Hospital.
Amenities abound
Other than the abundant natural beauty – with many homes enjoying mountain and lake views – there are two large swimming pools, two basketball courts, 10 tennis courts (8 lighted), two soccer fields, a fitness center available to all residents and a competitive swim team that's part of the Jefferson Area Swim League. The North Pool, Poolhouse, and Pavilion next to it are available for residents to rent for parties and other occasions.
Biking enthusiasts love the low-traffic residential streets, miles of paved and unpaved paths for road and mountain biking. Many bike and racing clubs, like Charlottesville Bike Club, Charlottesville Racing Club and Charlottesville Area Mountain Bike Club, take advantage of the area and offer regular group rides throughout the spring, summer, and fall, as well as several bike tours, including the Tour de Greene, Tour de Madison, Boys and Girls Club Challenge, and the MS 150 Tour de Vine. Click here for a tour of Forest Lakes North's trails – http://www.forestlakes.net/trail_map_north.pdf
Residents can also take tennis lessons as Forest Lakes fields various levels of Men's and Women's USTA tennis teams during the spring.
For those who can't wait for Charlottesville's weekend farmer's market on Saturday mornings, the Forest Lakes Farmer's Market runs April to October, Tuesdays 4-7 pm at the South Recreation Center at 1650 Ashwood Boulevard. Veggies, meats, flowers, herbs, crafts and lots of other great local products are featured.
What makes Forest Lakes so successful is the direct involvement of the Homeowners Association in maintaining the amenities to a high standard. The Association is governed by a Board of Directors consisting of seven individuals who are elected yearly by the Association Members. Directors do not receive any compensation for their services.
There are currently 17 active listings, including town homes and single-family houses, in Forest Lakes (or those with access to Forest Lakes amenities), ranging in price from just under $170,000 to just under $520,000. You can visit Forest Lakes Homes for more information.