Myths about Selling your home
When it comes to thinking about selling your home it can feel like you're all of a sudden getting a ton of unsolicited advice from everyone – your neighbor, best friend, or even from the evening news or online. So, what's the best way to sort out what is truly helpful advice versus the myths that come up time and again?
One great way is to contact your Solutions agent as we have years of experience in both selling and purchasing homes in the Charlottesville area and can help steer you in the right direction so you won't spend an arm and leg getting your home listing ready.
Below are several real estate myths that come up time and again and the truths behind them so you can hop on the fast track to selling your property.
Myth #1: I need to redo my kitchen and bathroom before selling
You're not actually selling your house, you're selling your kitchen – that's how important it is. The benefits of remodeling your kitchen are endless, and the best part of it is that you'll probably get 85% of your money back. 
While kitchens and bathrooms can increase the value of a home, you won't get a large return on investment if you do a major renovation just before selling. 
Minor renovations, on the other hand, may help you sell your home for a higher price. New countertops or new appliances may be just the kind of bait you need to reel in a Buyer.
It may be a few thousand dollars to replace countertops where a buyer may knock $10,000 off the asking price if your kitchen looks dated. 
The fastest, most inexpensive kitchen updates include painting and new cabinet hardware. Use a neutral-color paint so you can present Buyers with a blank canvas where they can start envisioning their own style. 
If you have a little money to spend, buy one fancy stainless steel appliance. Why one? Because when people see one high-end appliance they think all the rest are expensive too and it updates the kitchen.
Check out comparable listings in your neighborhood, and see what work you need to do to compete in the market.
Get a new fresh coat of paint on the walls. Clean the curtains or go buy some inexpensive new ones. Replace door handles, cabinet hardware, make sure closet doors are on track, fix leaky faucets and clean the grout.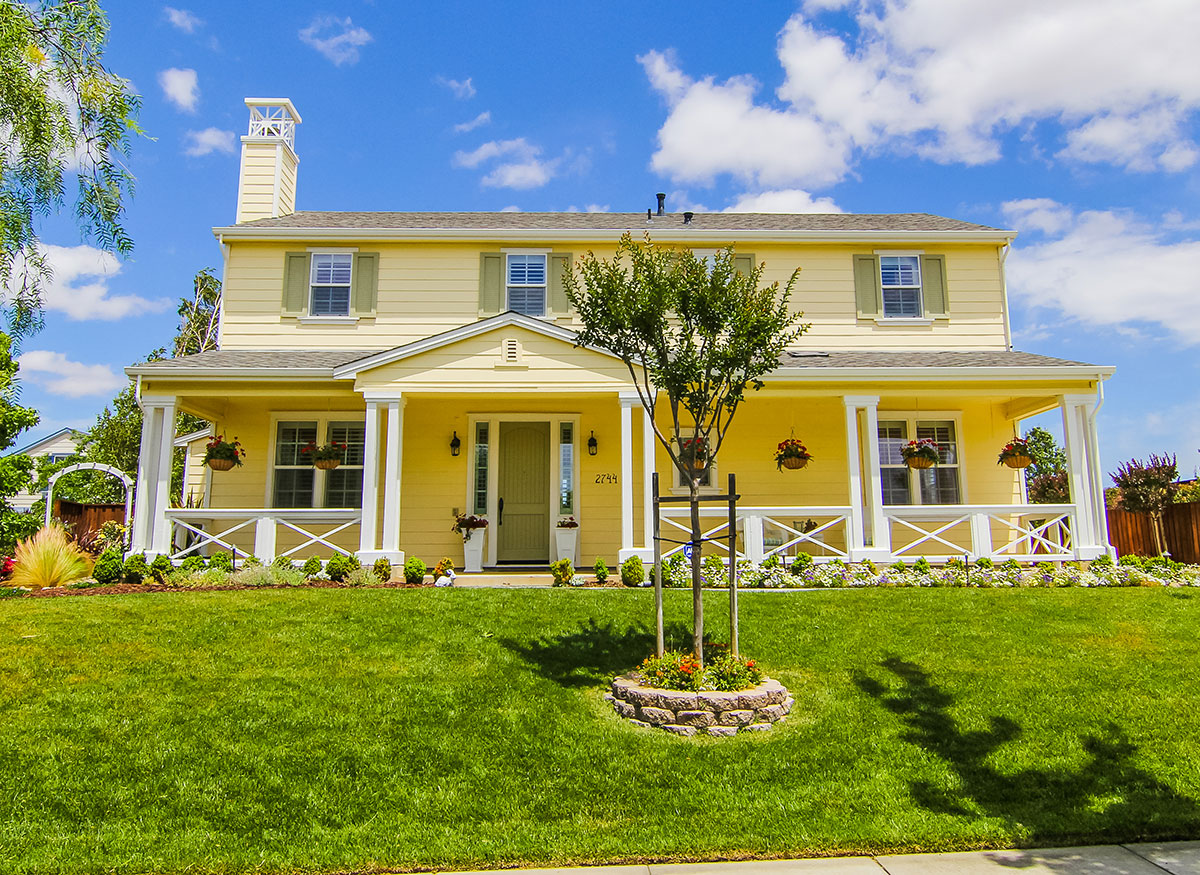 Myth #2: My home's exterior isn't as important as the interior
Curb appeal is very important – Buyers often make snap judgments based simply on a home's exterior. If the yard is cluttered or the driveway is broken up, there's a chance they won't ever enter the house — they'll just keep driving.
You never have a second chance to make a first impression. It's important to make people feel warm, welcome and safe as they approach the house. The good news is that it doesn't cost a lot to improve your home's exterior.
Start by cutting the grass, trimming the hedges and clearing away any clutter. Then, for less than $50, you could put up new house numbers, paint the front door, plant some flowers or install a new, more stylish porch light.
Spruce up your home's exterior with inexpensive shrubs and brightly colored flowers. You can typically get a 100-percent return on the money you put into your home's curb appeal.  Entryways are also important. You use it as a utility space for your coat and keys. But, when you're selling, make it welcoming by putting in a small bench, a vase of fresh-cut flowers or even some cookies.
Myth #3: If my house is clean, I don't need to stage it
One of the most important things to do when selling your house is to de-personalize it. The more personal stuff in your house, the less potential Buyers can imagine themselves living there. 
Get rid of a third of your stuff – put it in storage. This includes family photos, memorabilia collections and personal keepsakes. Consider hiring a home stager to maximize the full potential of your home. 
Clean and tidy is a good first step, but professional home stagers have raised the bar. Tossing dirty laundry in the closet and sweeping the front steps just aren't enough anymore.
Stagers make homes appeal to a broad range of tastes. They can skillfully identify ways to highlight your home's best features and compensate for its shortcomings. 
They might, for example, recommend removing blinds from a window with a great view or replacing a double bed with a twin to make a bedroom look bigger.
You don't have to hire a professional stager, but be ready to use some of their tactics to get your home ready for sale — especially if staging is a trend where you live. An unstaged house will pale when compared to others on the market.
Myth #4: Granite and stainless steel appliances are old news
The majority of home shoppers still want granite counters and stainless steel appliances. Quartz, marble and concrete counters also have wide appeal.
Most shoppers just want to steer away from anything that looks dated. When you a design a space, you need to decide if you're doing it for yourself or for resale potential.
If you're not planning to move anytime soon, decorate any way you like. But if you're planning to put your home on the market within the next couple of years, stick to elements that have mass appeal.
Myth #5: Home shoppers can ignore paint colors they don't like
Moving is a lot of work, and while many Buyers realize they could take on the task of painting walls, they simply don't want to.
One of the most important things you can do to update your home is apply a fresh coat of neutral paint. Neutral colors also help a property stand out in online photographs, which is where most potential Buyers will get their first impression of your property.
Hiring a professional to paint the interior of a 2,000-square-foot house will cost about $3,000 to $6,000, depending on labor costs in your region. 
You could buy the paint and do the job yourself for $300 to $500. Either way, if a fresh coat of paint helps your home stand out in a crowded market, it's probably a worthwhile investment.
Below are some selling secrets that will help you sell your home quickly.
Pricing it right
Find out what your home is worth, then shave 15 to 20 percent off the price. You'll be stampeded by Buyers with multiple bids — even in the worst markets — and they'll bid up the price over what it's worth. It takes real courage and most Sellers just don't want to risk it, but it's the single best strategy to sell a home in today's market.
Half-empty closets
Storage is something every Buyer is looking for and can never have enough of. Take half the stuff out of your closets then neatly organize what's left in there. Buyers will snoop, so be sure to keep all your closets and cabinets clean and tidy.
Light it up
Maximize the light in your home. Good light is the one thing that every Buyer cites that they want in a home. 
Take down the drapes, clean the windows, change the lampshades, increase the wattage of your light bulbs and cut the bushes outside to let in sunshine. Do what you have to do make your house bright and cheery.
Play the agent field
A secret sale killer is hiring the wrong broker. Make sure you have a broker who is totally informed. 
They must constantly monitor the multiple listing service (MLS), know what properties are going on the market and know the comps in your neighborhood. Find a broker who embraces technology – a tech-savvy one has many tools to get your house sold.
Conceal your pets
Not everybody is a dog- or cat-lover. 
Buyers don't want to walk in your home and see a bowl full of dog food, smell the kitty litter box or have tufts of pet hair stuck to their clothes. It will give them the impression that your house is not clean. 
If you're planning an open house, send the critters to a pet hotel for the day.
Always be ready to show
Your house needs to be "show-ready" at all times – you never know when your Buyer is going to walk through the door. 
You have to be available whenever they want to come see the place and it has to be in tip-top shape. Don't leave dishes in the sink, keep the dishwasher cleaned out, the bathrooms sparkling and make sure there are no dust bunnies in the corners. 
It's a little inconvenient, but it will get your house sold.