Summer 2017 in Charlottesville
Memorial Day is the unofficial start to summer and 2017 is rapidly filling up with fun activities for the entire family to enjoy. From farmer's markets to hiking, tubing and vineyard tasting, to music at various venues around town, there's truly something for everyone.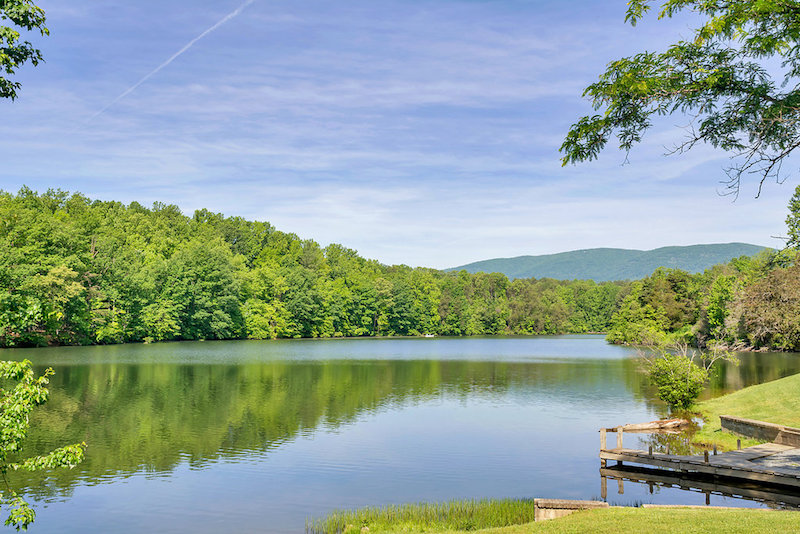 Farmers Markets
Long a favorite as a Saturday morning destination, and now starting its 44th year, the Charlottesville Farmers Market started on April 1 and will run through until December.
A producer-only market of farmers, food vendors, crafts, and artisans since 1973 – The Charlottesville City Market is held every Saturday from 7 am till noon Downtown. 
While the construction Downtown has changed its location several times, it has generally been in the Water Street area, with offshoots at Meade Park, Forest Lakes, Pen Park and in Crozet.
The City Market offers fresh produce, herbs, plants, grass-fed meats, crafts, and baked goods from over 100 local vendors. 
Stonefield has introduced its own version of the farmers market set for Thursday Evenings from 4 – 7 pm, and on Saturday Mornings from 8:30 am to 12:30 pm.
Stonefield Green Market, located on The Green Market at Stonefield, will feature over a dozen local vendors, with a colorful array of seasonal fruits, veggies and herbs, to beautiful fresh-cut flowers and potted plants, homemade bread and pastries and even handcrafted items by local artisans.
Fridays After Five
What would Fridays in summer be without Fridays After Five at the Sprint Pavilion as the perfect place to unwind after the work week, meet up with friends and family, and enjoy free music outdoors?
Running through September 8, this free concert series is now in its 30th year. With music from 5:30 until 8:30 pm, this has long been a draw for families, visitors or people relaxing after work.
Each week volunteers work the concessions on behalf of a variety of local non-profits who share in the proceeds, which raises tens of thousands of dollars to support their work in our community.
The Sprint Pavilion is always a great place to spend a summer evening with any number of concerts coming up – this season will feature: on June 6 – FOUR VOICES: Joan Baez, Mary Chapin Carpenter & Indigo Girls Amy Ray & Emily Saliers; on June 14 – the Head and the Heart; on June 20 – Sheryl Crow; and on July 19 – Spoon, just to name a few.
Sunsets at Carter's Mountain
If it's Thursday then you know where most people are heading – up to Carter's Mountain to partake of the best sunset views around and listen to great music – and free admission makes it that much sweeter.
The Thursday Evening Sunset Series starts in mid-May and runs through the end of September, and goes until 9 pm. Join friends for dinner, live music, wine and hard cider, hayrides, and, of course, the sunset views with a possible glimpse of hot air balloons.  
Bring lawn chairs and blankets, or come early for a picnic table. The Mountain Grill is open Thursday evenings with delicious dinner selections. The menu varies from week to week and offers choices such as Pulled Pork BBQ, salads and/or wraps, fruit and cheese plates, housemade sides, hot dogs, fries, Apple Cider Donuts and apple pie. 
June 1 – Local Vocals performs a wide variety of traditional classic acoustic rock of The Eagles, Crosby, Stills & Nash, America and Jimmy Buffett along with familiar modern selections of The Beatles, Creedence Clearwater Revival, Linda Ronstadt and ambitious unplugged versions of pop and rock groups whose music spans 6 decades.
June 8 – Gallatin Canyon: Charlottesville, VA-based bluegrass band. Influenced by dozens of great bluegrass acts, both contemporary and from the past, the band focuses on masterful instrumentation, air-tight bluegrass arrangements, and soaring vocal harmonics.
June 15 – Tyler Dick and Friends: Covers spanning five decades, your favorite rock and soul music, with his own originals to boot.
June 22 – Erin Lunsford Trio blends jazz, funk and soul classics and covers to create a lively and fun musical experience.
June 29 – George Taylor: The True Grit Troubadour playing rockin' original Americana music.
July 6 – Small Town Rodeo: Far more than a traditional string band, it wrangles a perfect mix of bluegrass, outlaw country, classic rock, americana and newer roots music to please cowboys and city slickers alike.
July 13 – Lock Jaw: five-piece classic rock & blues cover band
July 20 – Jon Spear Band: Blues music
July 27 – Matt Johnson delivers a unique R&B sound along with powerful performances. With influences such as Alicia Keys, Stevie Wonder, John Legend, Michael Jackson, Dave Matthews Band, Elton John, and more, Matt's vocals and piano playing will provide a warm cup of love for your soul.
August 3 – Local Vocals: 60s and 70s classic rock
Summer fun on the James or Rivanna Rivers
Most everyone who grew up in this area has been tubing on the James or kayaking on the Rivanna at some point during the summer – both are the perfect ways to relax and spend time with friends and family.
The 3-mile James River Runners tube trips wind through the beautiful rural countryside and have a nice set of novice rapids. The trip lasts 2-4 hours, depending on river conditions and your activity on the tube.
Cost is $25 per person ($22 group rates for 25 or more people). $8 per cooler tube. All tube trips depart on the half hour between 10 a.m. and 2 p.m. (hourly on weekdays). If river levels are below 3.2 feet, the last trip will go out at 1:30 p.m. 
GPS can often place you on the other side of the river. Consult the directions and maps below to find the fastest route. The address is 10092 Hatton Ferry Road, Scottsville, VA 24590. Call if you need help getting here: (434) 286-2338
Rivanna River Company – a new company – is located at the "River Hut" at 1538 E High St, Charlottesville, VA 22902. Phone: (434) 218-2052.
The 2017 early Summer Season began on Saturday, April 22, with the official start happening Saturday, May 27, and running through Monday, Sept. 4 – closed on Tuesdays. Check out their website to see several options for kayaking, tubing or canoeing trips.
Hiking 
With the mountains just minutes away, hiking is pretty much a standard activity as soon as the weather turns nice, although you do have to be prepared for ticks, bugs and lots of other hikers, so plan ahead as many popular hikes may require pre-registration in the Shenandoah National Park.
Locally, you can take shorter walks around the Ivy Creek Natural Area, Preddy Creek Trail Park, Walnut Creek Park, Schenk's Greenway, Rivanna Trail, Pen Park Nature Trail, John Warner Parkway, Mcintire Park, Greenleaf Park, and the Saunders-Monticello Trail.
Charlottesville Parks and Recreation maintains a variety of trails in the City. There are nearly 6 miles of paved trails and about 30 miles of nature trails available for residents and visitors to enjoy. 
Multi-use trails exist at Riverview Park (and upstream along the Rivanna river), Meade Park, and at Forest Hills Park. Nature trails exist in the woods of many City parks and alongside creeks.
The new Moore's Creek trail connecting Sunset Avenue and Old Lynchburg Road near Azalea Park is now open. The City recently acquired the 30 acre "Fornes" parcel and a trail easement from the Eagles Landing Condominiums. There is a wide grass trail along the west bank of Moore's Creek from the end of Sunset Avenue Extd. over to old Lynchburg Road across from Azalea Park.
For hotter days – theater indoors!
Drama Students at U.Va. have the opportunity to pursue their degrees in a state-of-the-art theatre complex, which includes the 520-seat Culbreth Theatre with proscenium stage, the flexible 160 to 200-seat Helms Theatre and, the brand-new 300-seat Ruth Caplin Theatre, a thrust theatre.
The Arts Box Office will re-open on Wednesday, June 7, at 10 am for the summer season. To contact a representative, please email tickets@email.virginia.edu. Season subscriptions to the Heritage Theatre Festival are on sale now and can be purchased online or by mailing in the subscription order form.
Upcoming Shows
Middletown – June 23-24, 27-28, 30-July 1 at 8 pm; July 1 at 2 pm at the Ruth Caplin Theatre.
Woody Guthrie's American Song – June 30-July 1, July 5-8 at 7:30 pm
July 4 & 8 at 2 pm at the Culbreth Theatre.
Call (434) 924-3376 for more info or tickets.
Local Vineyards – always a popular way to spend an afternoon
Ever wanted to see a polo match? Check out the Polo games at King Family Vineyards.
starting Sunday, May 28, for the first match. 
Guests are invited to join fieldside to watch polo. Matches are held every Sunday, from Memorial Day weekend through mid-October, weather and field conditions permitting. Matches are free, open to the public, and begin at 1 pm. 
Please check on Sunday mornings after 9 a.m. to confirm that we will be playing or call (434) 823-7800.
Interested in learning to play polo?  Contact Lou Lopez at info@vapolo.org.
Grace Estates – Friday Evenings in the Vineyard
Every Friday, Grace Estates Winery hosts local musicians and food vendors from 6 – 9 p.m.  Tastings are not offered during this time, but select Grace Estate wines are discounted by the glass and bottle. Come usher in the weekend.
Attendance is free and does not require reservations.  On Saturdays, from April through November, local acts also play in the evenings from 4 – 7 pm.
Upcoming shows are: 
6/3 – David Tewksbury
6/10 – Matt Johnson
6/17 – JAXN
6/24 – Ken Wenzel
Jefferson Vineyards – Sunsets Become Eclectic Concerta 
Jefferson Vineyards has long been the perfect spot to visit and enjoy the view while sipping wonderful wines and listening to music.
Upcoming shows are: Mighty Joshua on June 10 (Saturday) from 6 – 8 p.m.; Terri Allard Trio on July 22(Saturday) from 6 – 8 p.m.; The Currys on August 12 (Saturday) from 6 – 8 p.m.; and Gallatin Canyon on September 9 (Saturday) from 5-7 p.m.
Admission is free. Parking is $5.