Summer in Charlottesville
With Memorial Day weekend behind us, the unofficial start to summer has begun in the Charlottesville area.
With the students now gone for the summer – this is how many locals tell the time of year here based on when UVA is in session or not – it's the perfect opportunity to take advantage of the lull in foot and car traffic by heading to the Corner for a bite to eat at a number of local restaurants that offer tasty options like Basil, Lemongrass and Cafe Caturra and Fig.
Camps
Many families are now thinking ahead to the lazy days of summer – many area schools have their classes ending this Friday – and have signed their kids up for camps like Triple C, The Light House Studio (where they can learn about filmmaking), day camps at the Discovery Museum (different topics every week), Wilson School of Dance, SOCA Summer Camps, ACAC Summer Camps, International School of Charlottesville (where you can practice French and Spanish skills), or participate on swim teams at the local pools.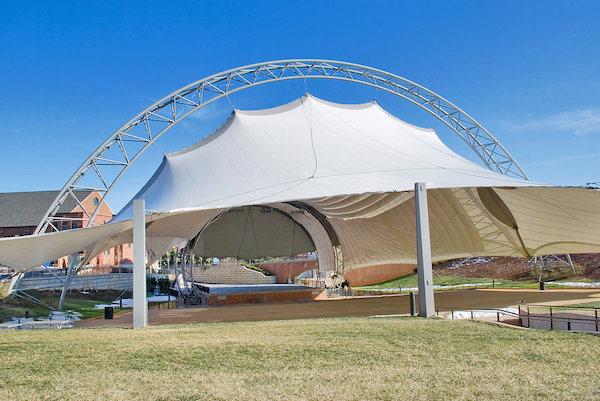 Pools
Speaking of pools, they're now open for the summer – the Smith Aquatic Center next to Buford Middle School, Onesty Family Aquatic Center near Meade Park, Washington Park and Crow Pool. Kids also enjoy the water features at the spray grounds at Greenleaf, Belmont and Forest Hills parks.
If you have kids who really are into athletics, UVA has many summer programs in most any sport imaginable – from tennis, lacrosse and soccer to golf and swimming. You can also attend the Fralin Art Museum summer camps or learn about astronomy at the McCormick Observatory – there's a Public Open House Night this Friday, June 3, starting at 9 pm.
For the adults, many of the local wineries and breweries in the Monticello Wine Trail area are open for extended hours and often have live music or special entertainment during the week as well as on weekends – you might want to check the websitevirginiawine.org for more details.
Natural Beauty
Many people take advantage of the nearby mountains to take up hiking – there are several local groups that meet to hike together or you can got to the local parks or trails and spend an hour or a day and meander around.
The Blue Ridge Parkway and Skyline Drive are both popular options – Humpback Rocks does get crowded in the summer but the view is well worth the added traffic. Crabtree Falls and White Oak Canyon are also favorites when the weather gets particularly hot.
The Skyline Drive is a 109-mile road that runs the entire length of the National Park Service's Shenandoah National Park in the Blue Ridge Mountains. The scenic drive is particularly popular in the fall when the leaves are changing colors. Annually, over two million people visit the Skyline Drive, which has been designated a National Scenic Byway. It's celebrating 75 years since construction first began back in 1931.
The Blue Ridge Parkway is America's longest linear park, running for 469 miles through 29 Virginia and North Carolina counties, mostly along the Blue Ridge, a major mountain chain that is part of the Appalachian Mountains.
Its southern terminus is on the boundary between Great Smoky Mountains National Park and the Cherokee Indian Reservation in North Carolina, from which it travels north to Shenandoah National Park and offers access to the Skyline Drive. While the two roads join together end-to-end, they are separate and distinct entities, built as two different projects and managed by two different National Park Service units. The Blue Ridge Parkway was built to connect Shenandoah National Park to the Great Smoky Mountains National Park over 80 years ago starting in September 1935.
Lakes
Many locals go to Chris Greene and Mint Springs Park when the weather gets hot during the more humid months. There are a few other lakes that a bit further away but also well worth the drive – Sherando Lake in particular has a picnic area and beach and also two long walks around the lake as well as a designated fishing spot.
If you look up to your left as you approach the entrance to the lake you can see hang gliders taking off and landing in a nearby field.
Entertainment
The summer concert season has officially begun at the recently renamed Sprint Pavilion on the Downtown Mall – Fridays After Five has already started to draw crowds now that the rains seem to be abating just a little.
During summer, the Downtown Mall is THE gathering space in town for catching up with friends and family after work or for lunch al fresco – the people watching is not to be missed.
The Shops at Stonefield also offer a pleasant outdoor experience – local groups can take advantage of the park area for performances or to picnic.
Walking around UVA's Pavilion gardens is also a treat – you can have lunch in a different one each time and decide which one you like best – with Bodo's and Take it Away Sandwich Shop nearby dining outside has never been easier.
While many people like to travel to the beach or other cities during the summer it's always wonderful to know that Charlottesville has plenty to offer every day of the week – and there's always the library if you can't think of anything to do.
The brand new Northside Library has surprised everyone with how busy it has become even with all the construction on Rio/Rt. 29. The new Crozet Library has also proven to be quite popular. As you can see, Charlottesville offers a full range of fun activities for the summer – so why not get out there and enjoy it!