Fall Cleaning Ideas
It's time to turn our thoughts towards fall projects as we get ready once again for the winter months here in Charlottesville.
Below are some common projects for inside and outside a home that will help make it cozy as you start to spend more time indoors.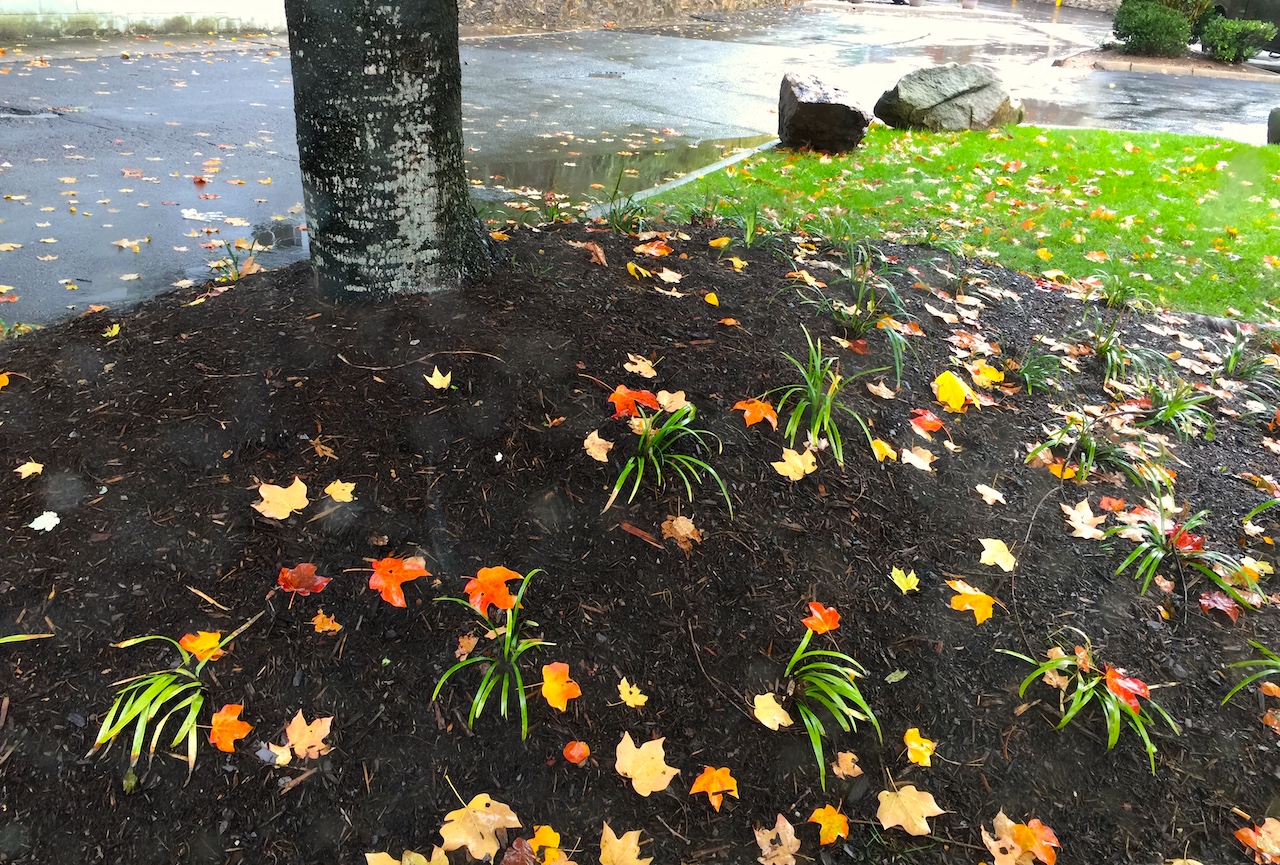 Wash all windows.
This is an instant picker-upper for a home. Use glass cleaner, or one squirt of dishwashing liquid in a spray bottle filled with water, and wipe down with a microfiber cloth. Pick a cloudy day so you can better see any streaks.
While you are working on the windows be sure to check for drafts and repair them as you go – plug air leaks with caulk or weather stripping to limit heat loss in your home. Check also for cracks in siding and shingles.
Cleaning fabric & vinyl blinds
Use a low setting with a brush attachment. Vinyl shades can be wiped down with a dampened microfiber cloth if they need a little more attention.
Moderately dirty window treatments need a two-step approach. Start by dusting or vacuuming the valance and frame, then vacuum from top to bottom using the upholstery attachment for drapes, and the brush attachment for blinds.
Or submerge blinds or shades in a few inches of cool water and two teaspoons of dishwashing liquid (check labels first to make sure this is safe). Take out the metal weights first; they can rust.
If your window coverings are very dirty, check labels for cleaning instructions. Some cotton, polyester, rayon, and wool drapes can be machine washed on delicate. Always send lace, linen, satin, and silk drapes and shades to a professional cleaner.
Switching summer's lightweight curtains for heavier drapes keeps out drafts and helps freshen up your home for the upcoming holiday season.
Vacuum/spot-clean upholstered furniture & cushions
Deep-clean if necessary. Use an upholstery attachment. Protect delicate upholstery by vacuuming through a screen to prevent the fabric from being sucked into the nozzle.
Clean the walls & baseboards
A summer with family and visitors running through your home will inevitably lead to smudges on the walls and baseboards. Dust, wash, rinse, and dry painted or wood-paneled walls.
Carpets
Have carpets professionally cleaned if needed.
Evaluate wooden floors
Have scratched or dull wood floors professionally scuff-sanded and recoated, or completely refinished.
Test smoke and carbon monoxide detectors
Or install them, if you haven't yet. Test batteries in smoke detectors twice per year; daylight savings time is an excellent reminder to do this task.
Replace furnace filter
If you haven't changed your furnace filter within the past three months, do so now.
Sweep chimneys
Have the wood-burning fireplace and stove flues and chimneys professionally inspected and swept. A chimney sweep will ensure the chimney is free of creosote (a residue that builds up on the chimney's inner walls and can cause fires), as well as soot and other debris.
Clean ceiling-mounted light fixtures
Use your vacuum's long brush attachment on ceiling-mounted light fixtures or a Swiffer dust mop especially suited for this type of cleaning.
Wipe down kitchen cupboards
Empty, wash them down, replace liners (if you use them), declutter, and reorganize. Replace spices that are more than six months old or no longer fragrant, and stock up on staples such as flour and sugar.
Clean Oven
If you don't have a self-cleaning oven, use your own oven-cleaning solution. For either type of oven, racks should be hand-washed and dried before replacing.
Dust off the refrigerator condenser coil
Use your vacuum's brush attachment and gently vacuum it.
Straighten the closets
Declutter and reorganize.
Declutter and clean out the attic – fall is a great time for a yard sale.
OUTSIDE
Check weather stripping and caulking around doors and windows.
Repair or replace as needed. Replace screens with storm windows. Mark each screen before storing so you know which window it belongs in, and wipe down storm windows before installing.
Check porch and walkway lighting – replace bulbs as needed.
Check and clean the gutters – downspouts, too.
Check the exterior paint
Touch up as needed.
Clean the patio furniture
Store wicker, iron, and other yard furniture in the garage or shed to prevent weather damage.
Drain and store garden hoses.
Turn off all outdoor faucets; coil and tie all garden hoses, and store them in a frost-free place.
Winterize Garden
Cleaning up and preparing your garden for a freeze will promote its health in the spring. Divide spring-blooming perennials – separating these plants before they flower allows them to devote more energy to putting down roots. Do so before the first ground freeze.
Plant spring-blooming bulbs in well-drained soil – they'll need 12 to 16 weeks of temperatures that are 45 degrees or colder. As leaves fall, rake regularly to keep the lawn healthy; then shred the leaves and add to your compost pile.
Cover Firewood
Cover only the top two feet of the pile with a tarp so that air can circulate, minimizing moisture. On sunny days, remove tarp to let wood dry.
Drain & close up the pool, if applicable.