When you are buying a new home it is a important decision. It can be a wonderful experience or it can be extremely difficult. This is a serious investment and for many the largest investment of their lives.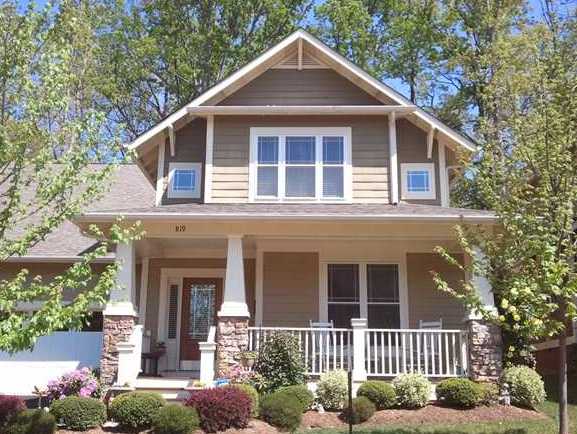 I understand there are a lot of emotions and I want you to know that I am your advocate to purchase your next home.
Whether it is a grand estate in Albemarle county or an investment property, I will be with you every step of the way!
I have created some articles on my BLOG site to help you out. Below are a few exempts from my posts:
Why a "Buyers Agent"?
The Biggest Mistake in Real Estate
What is "caveat emptor"?
First Time Home Buyers
Types of Mortgages
Why a "BUYER'S AGENT"?
My passion is to help Buyers in the Charlottesville Real Estate market find the perfect Home, Land, Farm or Estate. I feel there is a "Conflict of Interest" when a Real Estate Agent tries to represent both the Buyer and the Seller in a transaction.
As a Buyers Agent, your interests are foremost on my mind. There is no conflict of interest when you work with me!
Don't be fooled by agents that try to do everything. Here is what I will do for you:
Evaluate a properties advantages and disadvantages
Do a full research of a properties history
Show you the pro's and con's of the areas in and around Charlottesville
Negotiate with the seller on price and terms
Never allow a sellers interests to interfere with yours
Note: Please remember that the "Listing Agent" works for the "Seller" of a property and must look out for their clients interests, not yours. (This includes Sales offices, New Construction and all listed homes and land)
My FEE is paid for from the seller. The seller, when they listed their home offers a fee to a buyers agent. Often times the listing agent tries to capture both sides of the transaction (dual agency). My question is how can anyone represent the best interests of a Seller and a Buyer at the same time? (two masters so to speak)
As a Buyers Agent, my fee is paid at the closing table by the seller. If you are looking on your own, searching the web or driving the area why not have my expert assistance and be fully represented in buying your home?
The Biggest Mistake in Real Estate
Ask me what the biggest mistake most people make in buying a home!
You may be surprised at how much money the answer to this simple question will save you over your lifetime of Real Estate transactions…
What is "caveat emptor"?
Virginia is a "caveat emptor" State. This is Latin for "Let the buyer beware" this doctrine controls the sale of real property after the date of closing. So under caveat emptor, the buyer can not recover from the seller for defects on a property that rendered the property unfit for ordinary purposes. Read that sentence again!
With new construction there is a warrantee that the builder gives with the property (typically one year). But with resale of property in Virginia, caveat emptor applies.
Remember that Virginia is a "caveat emptor" state, use a Trusted Buyers Agent and know your rights!
First Time Home Buyers
When you are a "First time Home Buyer" there is a lot to consider and it can be overwhelming. Here are a few things you need to do and consider:
Get Pre-Qualified: Talk with a local lender, in fact before you purchase I recommend you talk to 3 lenders. This can help determine how much of a home you can afford. There is no reason to look at home that are not in your price range. With competitive rates you may find that the range is much different than you think.
Get a Pre-Approval Letter: This is a written commitment from a lender that will be used when we write a contract on your new home. It is critical in today's market that we have this in place. By the way, some lenders have gotten me this information after a 10-15 minute phone call with my client. So this is not really time consuming, just make the call.
Get proper Representation: Use a Buyers Agent. someone who is truly working in your best interests and NOT the interests of the seller.
Wants and Needs: These are two different things and it would help you to make a list of each. Needs should be the things you must have in a home, like 3 bedrooms, location or an office. Wants are just that, things that would be nice like a 2 car garage or hiking trails, etc….
Staging is Part of Selling: Seller will stage a home to present it in the best light they can. You have to be aware that the home will look different with your furnishings. Keep this in mind when we are looking at properties.
Types of Mortgages
There are several types of mortgages and a lender will be able to give you direct advise on which type works best in your situation. There are:
Fixed-Rate Mortgages – (for a period of years, usually 30 or 15 years).
Adjustable-Rate Mortgages (ARM) – (starting at a lower rate and adjusting to an Index).
Convertible Adjustable Rate Mortgage – (starts as a ARM and converts to a fixed at a certain point in time).
FHA – Federal Housing Association offers loans based on income level
VA – Veterans Administration offers loans if you are a Veteran.
Some Charlottesville Homes to Consider