When you are going on a trip you need to have a plan for getting there. Getting to the closing table in as short a time as possible, at the right price, is no different than traveling. When you are Selling Your Charlottesville Home, you will get there sooner and with fewer surprises if you have a good strategy. The tips below will help you make the process much easier.
One of the first and most effective steps you can take is to look at your home as objectively as possible. It is helpful to have your Charlottesville Realtor go through this process with you as their experience with what buyers want will be a good guide.
Act Like a Charlottesville Buyer
Start at the street and do a complete walk-thru just as though you were the Charlottesville Home Buyer. Remember the goal is to create an environment that the buyer can picture themselves living in, you can't lose with clean, neat and fresh.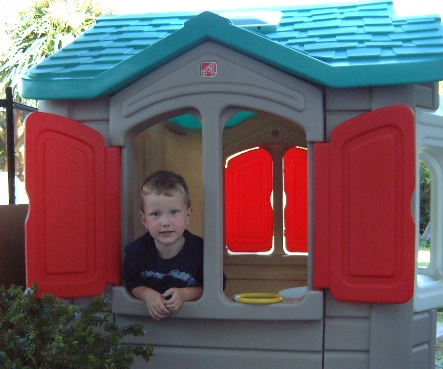 The next step is to do simple repairs that you may have been putting off such as fixing squeaky doors and putting that sliding closet door back on its track. Bigger items like a leaky water heater or cracked windows will be picked up by the buyer's home inspection and will put you in the position of having to fix them anyway or having the buyer use them as a negotiating tool to lower the selling price.
In fact it can be a good idea to go ahead and have an independent home inspection done which will tell you exactly what you need to do to get a clean bill of health on your inspection.
Before Listing Your Charlottesville Home
Creating a good first impression can't be stressed enough. The opportunity to impress a prospective buyer begins as soon as they drive up to your home. These tips will get you started on the road to a successful selling experience.
Power wash any outdoor surfaces that need to be freshened up
Trim or replace plants as needed, keep lawn mowed and leaves raked
Make sure the entrance to your home is clean and well lit
Touch up exterior and interior paint as needed – neutrals appeal to more buyers
Carpets should be cleaned or replaced
Fix any toilets that are leaking or running
Wood floors should be refinished or cleaned and polished
Keep interior clean, de-cluttered and odor-free
De-cluttering is the one of the most important things you can do to prepare your home for sale
Personal items should be minimized
Excess furniture should be stored off site so that your home looks larger
Clean the garage so buyers can picture their car parked there
Get rid of throw rugs that are worn or dirty
Clean windows and consider removing screens for a more open look
Staging your Charlottesville Home
Staging your home can make it the stand-out on a buyers list. This can be done with minimal effort and little expense or you can go all out and hire a professional stager. Follow the tips below for basic home staging. Buyers look in every nook and cranny of your home, so be prepared to make a good impression even with the smallest details.
The Number One Rule – Keep your home sparkling clean
Make sure closets and pantries are de-cluttered and well organized – this creates a feeling of calm
Clean out kitchen and bathroom drawers
Clean under sinks
Clean everything, windows, baseboards and the fireplace
Make sure your laundry area is well organized and looks and smells clean
Highlight your home's best features, for instance if you have a fireplace be sure you showcase it to its best advantage
Minimize your home's weaknesses, a small laundry room can look larger when painted a light color and de-cluttered
Showing Your Charlottesville Home
Put your best foot forward
Open Blinds and Drapes
Turn on lights to show your home at its best (so simple yet so effective)
Play soft music in background
Fresh flowers or well kept plants, especially in entry
Add decorator touches like new throw pillows and an inexpensive new throw rug
Address any unpleasant odors
Pets should be moved off-site for showings if possible
During showings it is best to leave your home, if this is not possible, be inconspicuous
What Top Charlottesville Home Sellers Do
If your Charlottesville home is relatively new you may not need to consider any of these suggestions. If your home could use an update, however, then with a little extra effort and expense, these tips can make a huge difference in the presentation of your home. You might consider visiting some model homes in your area to look at their staging techniques and the latest trends in paint colors and finishes.
Sometimes you have to spend money to make money and if your floors need to be replaced, hardwood is a great choice, that's what buyers are looking for and it never goes out of style.
Consider replacing dated light fixtures and door hardware, also light switches and outlets that may have discolored over the years. Replacing dated knobs and drawer pulls in kitchens and baths helps modernize with a small investment.
A quick bathroom makeover can be done in any price range – Replacing towel racks, toilet paper holders, and shower rod helps your bath to look fresh and modern, an extra step would include replacing large sheet mirror with framed mirrors and replacing light fixtures to match new towel fixtures.
Today's buyers are looking for a usable outdoor living area so see what you can do to capture some outdoor living space.
Help Your Charlottesville Agent Help You
Your Charlottesville Realtor is your best resource for finding the right listing price for your home. There are many factors to consider when pricing a home and together with your Realtor you will find the price that will attract buyers while getting you the best possible price for your home.
Remember your home needs to be priced with your head and not your heart and your Realtor can help you through this.
Come up with a time table for reducing your selling price if you are not seeing activity.
Try to work with the first offer, it is usually the most serious buyer as there are always buyers sitting on the fence waiting for the perfect home. They know the market and price points.
Don't be offended by a low-ball offer. A low offer can be a great starting place for negotiating a sell.
Let your agent discuss your home and negotiate price and terms with sellers. They are the experts and can handle this without emotional attachment.
Remember, your Realtor is your partner in every step of the home selling process. From advice on the appearance of your home to pricing and selling strategy your Realtor is your source for expert advice that will get you the best possible outcome.

If you are thinking of selling, here is the easiest way to contact us:
Contact Solutions
NOTE: We respect your online privacy. By submitting this form with your telephone number you are consenting for Charlottesville Solutions to call you even if you are on a Federal or State "Do not call List".