PRINCIPAL BROKER®
Many of my clients know that we moved to Charlottesville from the Bay Area when our children were three and five years old. We searched for a place to raise our family in an area that has the values of a small town and the excitement of a big city. In a nutshell, we were searching for the quality of life we all deserve. After extensive research we found Charlottesville, and in 2000, we made the move to Charlottesville from the West Coast after we found a wonderful home to raise our family. The schools are excellent, we enjoy four distinct seasons, fresh air and a small town feel. Come visit and see why we choose to live in Charlottesville over all other cities in the United States.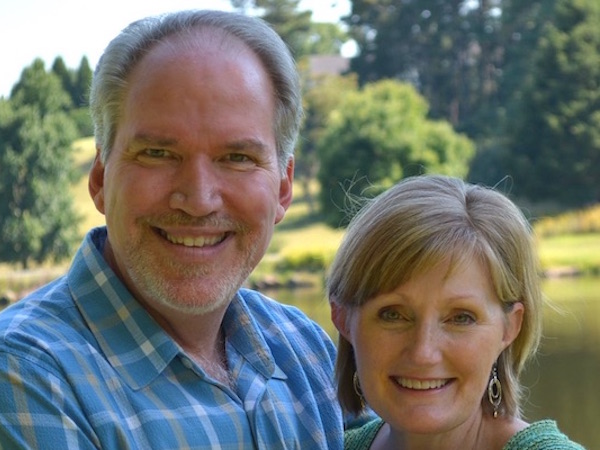 Charles McDonald's Background 
My background is engineering and I ran my own design firm in the Silicon Valley for over 20 years. It is this engineering background that is the reason we spent so much time and effort researching areas across the country (keep in mind that the Internet was not as good as it is today, we still had dial-up). So we actually visited many states and cities in the country during our investigation.
If you're considering a move to Charlottesville, and want the experience of someone who has also made the same journey, please contact me. You deserve one on one real estate advice from an experienced Charlottesville "buyer's agent". I would love to share with you the wonderful experience our family had in finding Charlottesville. Come visit and see what Charlottesville has to offer you and your family.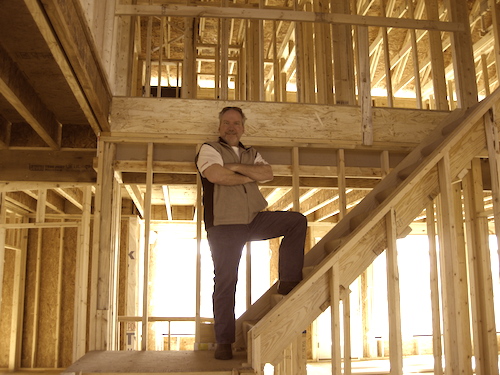 As a Charlottesville Buyers Agent, your needs are our number one priority. This is because we represent our clients' best interests when looking for homes and land in the Charlottesville area.
It doesn't matter if you're a first-time buyer, a seasoned investor or relocating to our area, buyer representation is very important as Virginia is a caveat emptor state. This is Latin for Let the Buyer Beware.
Looking at homes with Charles
When we look at homes together, as your buyers agent, I don't represent the sellers' interests. Remember, the listing agent, builder representative or person in a sales office represents the sellers' best interests and they're obligated to get the best price possible for the seller. On the other hand, I work for you.
Our real estate market offers great variety and includes small neighborhood homes, city dwellings, high-end estates, equestrian properties, golf properties, waterfront homes and Virginia country estates. We work exclusively in the Charlottesville real estate market and surrounding areas and we concentrate on our clients' needs and not the needs of a large firm. When you call, you will speak with me directly.
Why I'm a Charlottesville BUYERS' AGENT!
Being a Buyers' Agent was a choice I made several years ago (back when it was a sellers' market). Here's how it happened: We decided to move to Charlottesville Virginia and contacted a franchise firm, in Charlottesville to help us locate a home for our family. Although the agents were very nice I noticed a little hesitation when I asked probing questions, and, because I came from an engineering background, I was looking for more details and statistics. Not long after relocating to Charlottesville, I started to purchase investment properties, again with the assistance of local agents. It wasn't long before I obtained a license (and soon my Brokers License) and started my real estate career. I saw a weakness in the market and it was "Buyer" representation, so I focused on buyers, and the rest is history.
When you choose an agent, please read and learn more about Agency relationship in Virginia. Our passion is to help buyers in the Charlottesville real estate market find the perfect home, land, farm or estate. We feel there's a "Conflict of Interest" when a Real Estate Agent tries to represent both the Buyer and the Seller in a transaction. As a Buyers' Agent, your interests are foremost on our mind. There's no conflict of interest when you work with us! We can show and help you purchase any home listed for sale.
New Construction 
I have a strong background with New Construction. I work with clients to evaluate and purchase land, help them go through the entire home design process. We discuss the process of dealing with the city and county regulations and choosing and interfacing with builders before and during the construction process. If you are thinking of building, we need to talk so I can share my experience with past clients as well as our recent personal new home building process.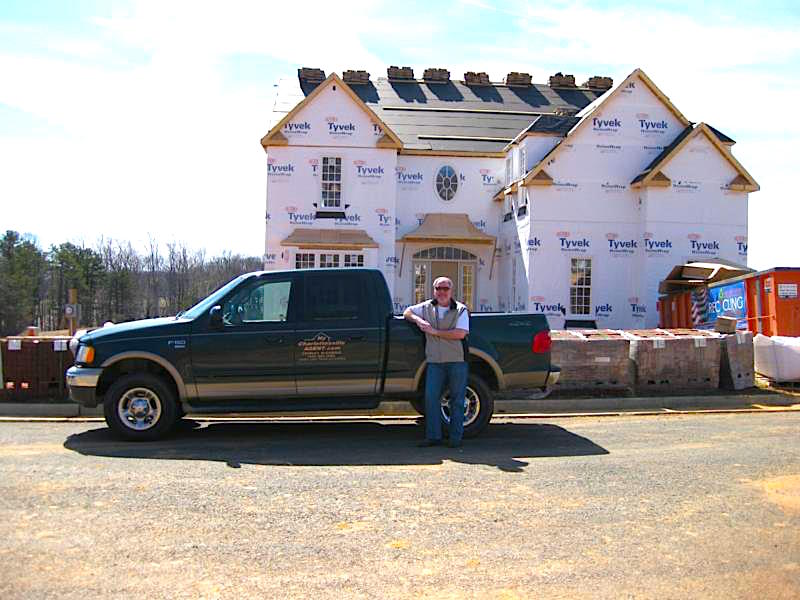 How I assist my clients
Here are a few of the things I do for my valued clients:
Tour the area to help you learn about Charlottesville so you can determine where you want to live
Show you homes that fit your needs
Discuss the true costs of building vs buying an existing home
Evaluate a property's advantages and disadvantages
Do a full research of a property's history

Negotiate with the seller on price and terms

Never allow a seller's interests to interfere with yours
Note: Please remember that the "Listing Agent" works for the "Seller" of a property and must look out for their clients' interests, not yours. This includes Sales offices, New Construction and all listed homes and land in Virginia
It's rare that an agent can represent the seller and buyer without a "conflict" of interest. My question for any agent (or client) is how can an agent represent the best interests of a Seller and a Buyer at the same time? Virginia handles this by defining the agent as a "facilitator" of the transaction.
MY FEE:
As a Buyers' Agent, you don't pay me for my services. My fee is paid by the seller of the property. When the seller listed their home they offered a fee to the listing agent and to the buyers' agent that is defined in their listing agreement. I am paid at the closing table by the seller. If you're looking on your own, searching the web or driving the area, why not have my expert assistance and be fully represented in buying your home?
When you're looking for an area to relocate, you don't want to waste time. Your needs are always my number one priority. Look around my site and I think you will agree.
When you are ready, let's talk!
About The Author
Charles McDonald, a dedicated Buyers' Agent, is the author of this site, blog, and several other sites on the Internet. Charles and his team of experts in the Charlottesville area are always available to help you with your Real Estate needs.