Market Reports from Charlottesville Solutions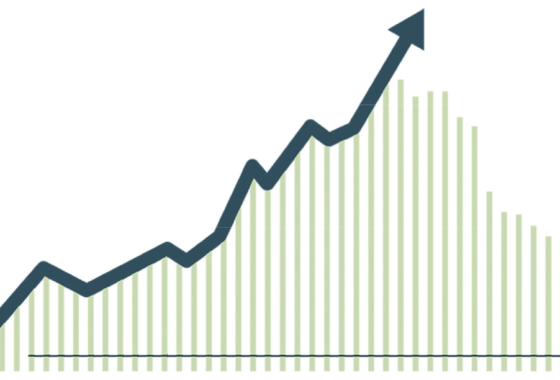 Courtesy Virginia Association of REALTORS®
(CLICK BELOW)
2023
July 2023 Market Indicators Report
June 2023 Market Indicators Report
May 2023 Market Indicators Report
April 2023 Market Indicators Report
March 2023 Market Indicators Report
February 2023 Market Indicators Report
January 2023 Market Indicators Report
2022
December 2022 Market Indicators Report
November 2022 Market Indicators Report
October 2022 Market Indicators Report
September 2022 Market Indicators Report
August 2022 Market Indicators Report
July 2022 Market Indicators Report
June 2022 Market Indicators Report

May 2022 Market Indicators Report
April 2022 Market Indicators Report
February 2022 Market Indicators Report
January 2022 Market Indicators Report
2021
December 2021 Market Indicators Report
November 2021 Market Indicators Report
October 2021 Market Indicators Report
September 2021 Market Indicators Report
August 2021 Market Indicators Report
July 2021 Market Indicators Report
2nd Quarter Homes Sales Report
June 2021 Market Indicators Report
May 2021 Market Indicators Report
April 2021 Market Indicators Report
Revised 2021 1st Quarter Homes Sales Report

Revised March Market Indicators Report
February 2021 Market Indicators Report

January 2021 Market Indicators Report
---
2020
December 2020 Market Indicators Report
November 2020 Market Indicators  Report

October 2020 Market Indicators Report
---
Market Trends in Charlottesville VA
The Charlottesville home market (sales) is seasonally high during the Summer and low during the Winter. This has to do with many factors including the fact that the University of Virginia is a major employer and also the influx of students, physicians and faculty to our area. My clients receive various trend analyses of the market.
The real estate market in Charlottesville was experiencing several trends. Here are some of the most notable:
Rising home prices: The median home value in Charlottesville was around $402,000 in 2021, which represented an increase of about 8.8% over the previous year. This trend was driven in part by a shortage of available homes for sale, which put upward pressure on prices.
Competitive market: With limited inventory and high demand, the real estate market in Charlottesville was highly competitive in 2021. Buyers often had to act quickly and make strong offers to secure properties they were interested in.
Urbanization: Like many cities in the US, Charlottesville has experienced a trend towards urbanization in recent years. This has led to an increase in demand for properties located close to downtown or in walkable neighborhoods.
Luxury market growth: Charlottesville is home to several prestigious universities and a thriving tech industry, which has led to the growth of a luxury real estate market. High-end properties and estates with large acreages are in demand among affluent buyers.
Remote work and lifestyle changes: The COVID-19 pandemic has led to an increase in remote work and a shift towards lifestyle changes, which has led to an increased interest in properties with more space, outdoor areas, and home offices. This trend is likely to continue in the coming years.
It is important to note that real estate trends can shift quickly and may have changed since this posting.
As always let us know if you have any questions about market trends!