There is not a REALTOR® out there who can tell you where Crime is in any area.
If an agent does it can cost them their license as that would be "steering".
As your agent, I can direct you to resources and that is the reason for this post about "Mapping out Crime"…
We all seem to like the mapping capabilities that google has provided and crime can also be mapped out (see the photo below showing recent crime in Charlottesville)"
1. Click On Map below
2. Type in Location – example: "Charlottesville VA or zip code"
(NOTE: You can even sign up for Alerts in your area)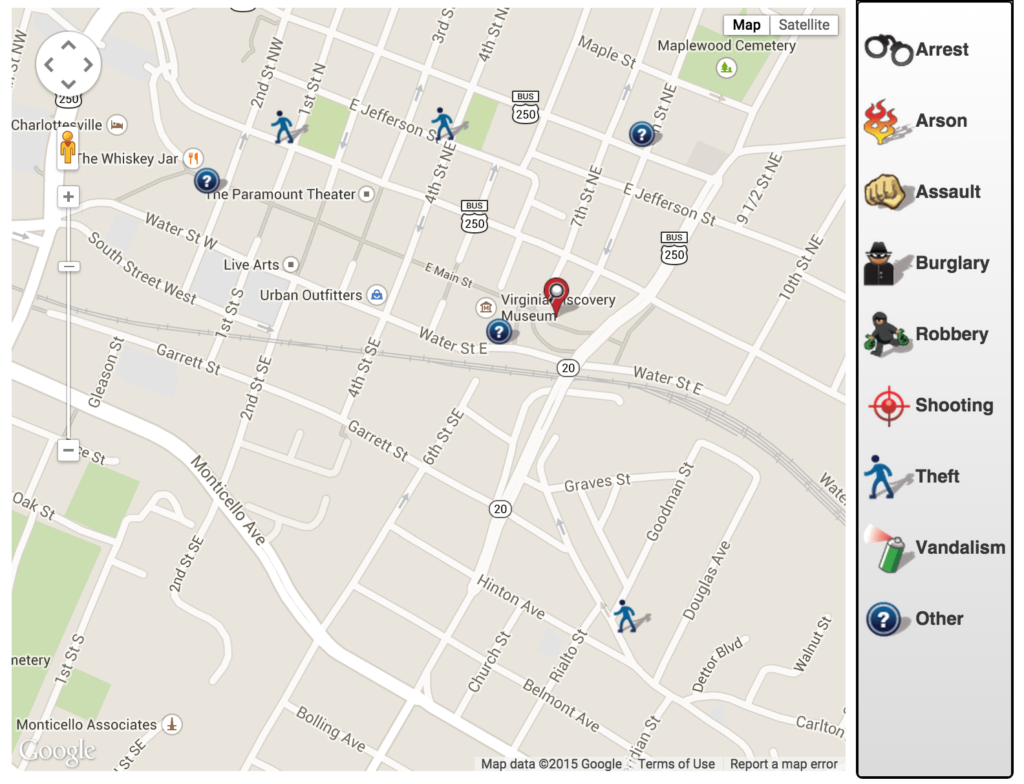 Click here: Charlottesville Police Department detailed neighborhood map
Now you can check any city or area and adjust the types of crime and the dates…
Feel free to send this to your clients and friends!
NOTE: Do not solely rely on any one site/source… Consider contacting the local Police Dept too!