If you are buying or selling a house, it is the largest financial investment most people make, and it's one of the most complex. You need to think about financing, appraisals, zoning regulations, short sales, repairs, and more. Our Charlottesville Agents are here to help.
A real estate agent's job is to help guide you through the complexities of buying or selling a property. But not everyone with a real estate license is a Realtor®. A Realtor® is not just a real estate licensee, but is also a member of the National Association of REALTORS®.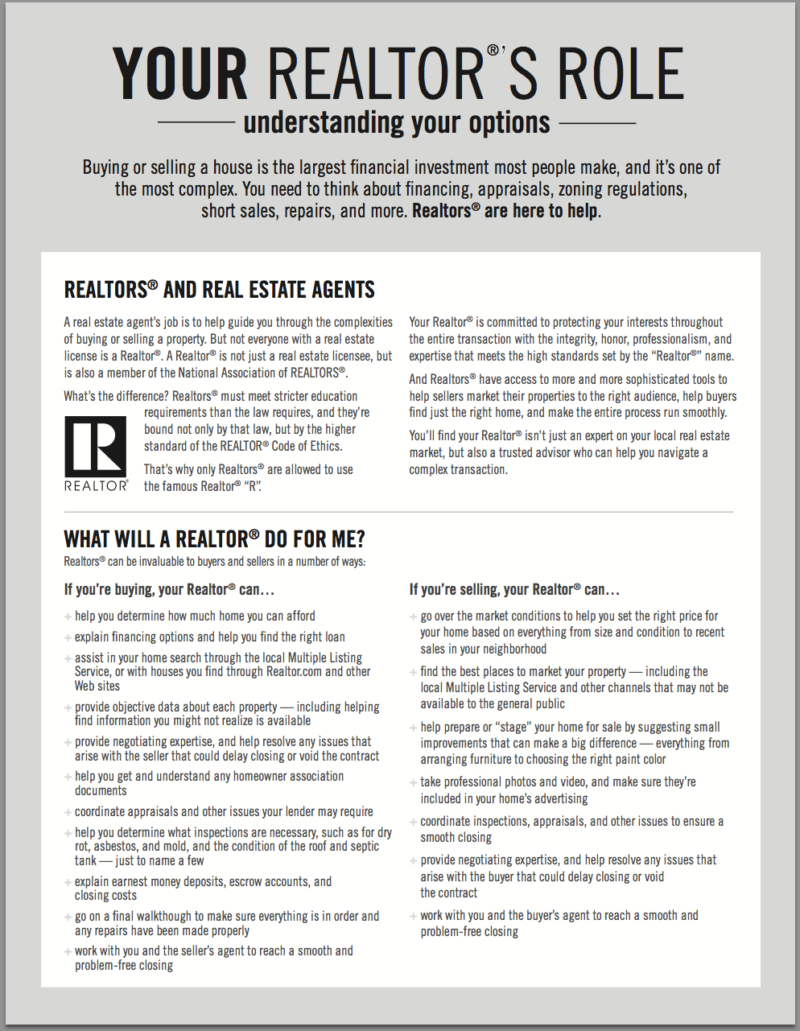 Why do I have to sign a Buyer Broker?
The short answer is Virginia law requires it in order to protect you.
The longer answer is that having something in writing — whether it covers a single property or a months-long relationship — ensures that both you and your REALTOR® understand exactly what's expected from each other. Be sure to discuss your options with your REALTOR®, and make sure all your questions are answered.