Court Square is a historic area located in Charlottesville, Virginia. It is situated in the heart of downtown Charlottesville and is a significant part of the city's history and culture.
In the late 1800s (well over a century ago) when you drove around Charlottesville you went by horse and buggy.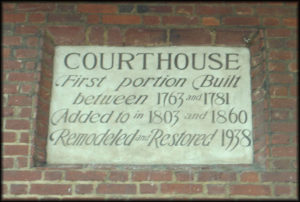 The City of Charlottesville decided to install four watering fountains in our downtown area.
These fountains were not just for horses, but also for the citizens of Charlottesville and other domestic animals. The water was fed through these four "fish-like features" to an upper bowl that overflowed and filled the lower trough for animals. This city water system flowed for many years and a similar one was in front of our courthouse on Jefferson St.
In the year 1926, the Monticello Hotel was built and the fountain was removed. The Hotel closed in 2016 and was converted into studio apartments in 2019.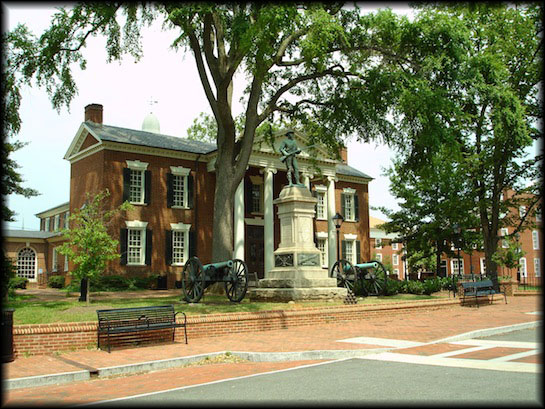 The square was initially laid out in 1762 and was originally called Market Square. It served as the center of commerce for the town of Charlottesville, with farmers and merchants bringing their goods to sell in the square.
Over time, the square evolved and became the site of several significant events in American history. During the Civil War, the square was used as a military encampment, and the courthouse was used as a hospital.
Today, Court Square is a bustling area with many shops, restaurants, and businesses. It is also home to several historic buildings, including the Albemarle County Courthouse, the old post office, and the Jefferson-Madison Regional Library.
The Albemarle County Courthouse is particularly noteworthy, as it is one of the oldest continuously operating courthouses in the United States. It was designed by Thomas Jefferson and was completed in 1803. It is still in use today and is a popular destination for visitors to Charlottesville.
In addition to its historical significance, Court Square is also a vibrant cultural hub in Charlottesville. It is home to several annual events, including the Charlottesville Book Fair, the Virginia Festival of the Book, and the Tom Tom Founders Festival.
Court Square is a fascinating and important part of Charlottesville's history and culture. Whether you're interested in learning about the area's rich history, exploring its many shops and restaurants, or simply soaking up the vibrant atmosphere, Court Square is definitely worth a visit.