"Solutions" is a Boutique Firm, which means we do not work to support a large firm or franchise. This is a critical difference in how we operate and how we focus only on our clients needs.
We only represent you as a Buyer or a Seller. Our Agents do not do "Dual Agency".
This differentiates our firm from most firms and agents in our area. This difference is based on the belief that, our client interests are always number one.
We feel there's a "Conflict of Interest" when a Real Estate Agent tries to represent both the Buyer and the Seller in a transaction. In the rare occasion that dual agency makes sense, all parties are fully informed both verbally and in writing of this relationship.
We do not have any working relationships with Lenders, Attorneys, Inspector or any other firm.
This is another area where we are different from other firms and agents. Sure we have several referral companies, but we do not get kickbacks or fees for recommendations, we only recommend companies who do excellent work. Note: when you see a firm promoting a preferred lender or vendor, hold on to your wallet.
Our Agents not only have years of experience but are also screened prior to being accepted to join Solutions. This unique process means that you are represented by an exceptional agent when you work with a Solutions agent. This is another reason we are a small firm, we are very selective about who we accept as agents.
What really makes Charlottesville Solutions unique is that we are a technology-driven company that specializes in web-based Solutions for buyers. Our broker has a background in engineering and management and so we use innovative solutions to benefit our buyers and sellers.
We build and maintain our own websites and get input from our clients to add features, like map search and one-click just-listed Charlottesville homes. Working with buyers and sellers to solve the complexities of purchasing homes in Charlottesville Virginia and the surrounding counties is what we do every day. This is why you will see constant improvements to our site as we use technology to your advantage.
About Charlottesville Area
Charlottesville Real Estate is highly desirable for several reasons and one is the rich history of the area. Thomas Jefferson's home, Monticello, overlooks Charlottesville and is a constant reminder of the values of the area. James Monroe's home, Ash-Lawn Highland, is within minutes of Monticello. Presidents James Madison (Madison's home Montpelier) and Theodore Roosevelt also lived in the area which gives us a historic connection that is hard to beat. Jefferson enlisted the help of Lewis and Clark to map out the western United States from this spot. In fact, Meriwether Lewis' home is only a few minutes from my home in Western Albemarle County.
The city of Charlottesville has around 50,000 residents and this area was again recently ranked the number one place to live in the US. Charlottesville is often on lists of best places to live as we have two fantastic hospitals, low population, low crime, four seasons, incredible Blue Ridge views, award winning wineries and the quality of life we all deserve.
Music and Sports are big in Charlottesville. Dave Matthews of the Dave Matthews Band was born and raised here. Charlottesville attracts many top performers to the area from the Rolling Stones to Loretta Lynn. Local sports legend, Howie Long has his home in the Charlottesville area and he also attended the University of Virginia. With so many young families in the area, we have baseball, soccer, polo, and lacrosse as popular sports. Well known persons like John Grisham, and actress Sissy Spacek also call Charlottesville home.
Charlottesville Homes are unique in that we have the number one public University in America – The University of Virginia. We also have UVA Hospital which is a top rated teaching hospital, award-winning Martha Jefferson Hospital and several companies that make living and working in this area a pleasure.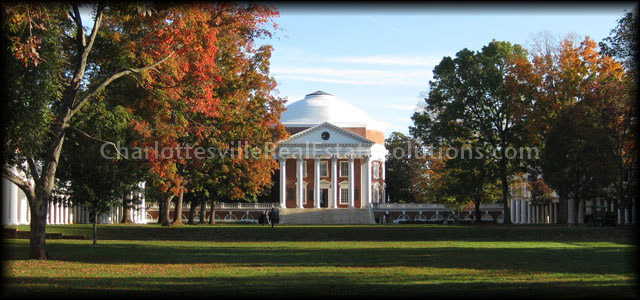 So homes in the Charlottesville VA Real Estate area benefit from historic roots, exceptional hospitals, the University of Virginia, a lively music and sports scene, great restaurants, exceptional entertainment, first class shows, grand views and more. Add to that affordable housing and fantastic public schools and you can see why we are often chosen as a top place to live.
When you start your Charlottesville home search, find and work with a REALTOR®* who knows the area and works for your best interests. Start by locating the area, school and price range that fit your families needs. Enlist your Agent's expertise in determining homes that work best for you. The internet is extremely helpful but nothing can replace a skilled buyers agent.
It would be hard to imagine a better place to live, work, raise a family and retire than the Charlottesville area.
Charlottesville in the News
If you are thinking of relocating or retiring to our area, know that Charlottesville Virginia was just ranked the Number One place to live by Yahoo Real Estate. It was also ranked the #2 Place to Retire Young by Money Mag in 2007, ranked America's Best Place to Live by bestplaces.net in 2004 and USA Today says Mr. Jefferson would be proud!
More about our Charlottesville Solutions Website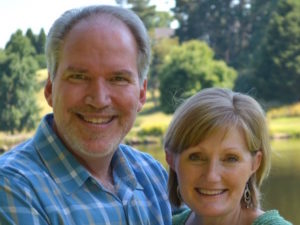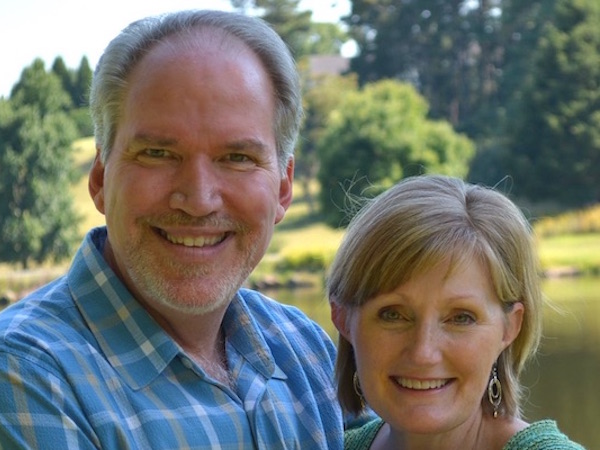 Working with buyers in the Charlottesville VA Real Estate market has prompted me to design and build a site that offers them tools to find the perfect home. Our site, Charlottesville Real Estate Solutions, is the result of this work. Our Charlottesville VA Real Estate Map Search is just one of those tools. By using Google maps, global position, and our local MLS data, I have a tool that allows you to set parameters such as Detached or Attached homes, price range, the number of Bedrooms and Baths, Square footage and even acreage with an instant search by location. Please feel free to offer any suggestions as I am constantly adding tools to our Solutions website(s). The design of this website and blog are written by Charles McDonald.
Tips from that Guy who sells Charlottesville
Ask Charles McDonald what the biggest mistake most people make in buying a home! You may be surprised at how much money the answer to this simple question will save you over your lifetime of Real Estate transactions.
* REALTOR® – When an agent is a REALTOR®, it is a registered collective membership mark that identifies a real estate professional who is a member of the National Association of REALTORS® and subscribes to its strict code of ethics.