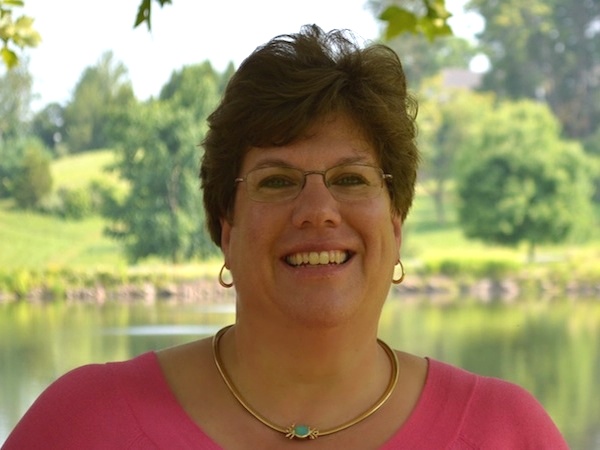 Becky Crowe
REALTOR®
434-962-5503
beckycroweva@gmail.com
• Interview with Becky •
Becky loves and knows Charlottesville. She also has a passion for new construction and in helping buyers find or build their dream home.
Having a background in new construction gives Becky a unique perspective on the real estate market. This gives her an eye for details, especially when looking at any home (new or resale). She knows materials, selections and systems within homes.
As a native to Charlottesville, Becky uses her knowledge of the area to educate and benefit her clients whether they are building, buying or selling in the Charlottesville area.
Becky, why Charlottesville?
It's the best of everything rolled into one awesome city! The mountains, people, educational opportunities, health care, entertainment, restaurants.... Whatever I'm in the mood to do, Charlottesville has it to offer!
Where is your favorite place to eat?
When the weather lends itself to outdoor dining, which is my absolute favorite, I love the vibe of the Downtown mall; Citizens Burger Bar, Bizou, and Downtown Grille are my "go-to" places. The breweries on Rt. 151 also have fantastic menus and gorgeous outdoor settings.
What is your favorite event or show you have seen?
There are so many fun things to do in the area, it's hard to have one favorite. Tubing down the James River, Fridays After Five, UVA sports, Foxfield Races, Chris Green Lake, skiing at Wintergreen. It's just impossible to be bored in Charlottesville!
What is your favorite time of year?
I love late Spring and early Summer. Such gorgeous weather that screams,"Get out and have some fun!"
What about Charlottesville surprises you the most?
Meeting the people who have thrown caution to the wind and moved here not because of a career move or family, but rather, just because it's a beautiful location with so much to offer. Knowing they could have lived anywhere and chose Charlottesville makes me love the city I call home that much more.
Charlottesville Hidden Gem?
I'd tell you, but then it wouldn't be hidden anymore.
Favorite Vineyard?
So many choices but I have say King Family is a favorite. The setting is almost too perfect to believe. Packing a picnic and spending Sunday watching polo with that amazing mountain backdrop is good for the soul!
Lifetime accomplishment?
I'm proud of my M.Ed. from University of Virginia and the years I spent as a professional educator. I loved my teaching and leadership roles and that experience has been a true benefit in working with clients and negotiating contracts.
Why Real Estate?
I've always been a people person who loves helping others succeed. The transition from teacher to Realtor came naturally and easily because there are so many similarities in the two professions. I'm married to one of Charlottesville's most reputable home builders and as a team, it truly is our pleasure helping our clients build their dream home. Likewise, my construction knowledge is handy when helping clients buy existing homes.
Favorite Vacation?
Anywhere Caribbean. If the water is clear with a gentle rhythm, and 80 degrees regardless of the time of year, that's my favorite vacation.
Favorite Tech Tool?
Anything Apple.... Fun to work and play!
Favorite Place to Shop?
Boutique shopping is my favorite. I love an unusual find. I also love to shop local, where ever I may be. Adding something to my home that has a story to tell; maybe a memory of a great vacation, weekend getaway, quick trip to a neighboring city...those kinds of finds are meaningful to me.
Advice for Buyers?
Work with a buyer's agent who really knows the area and is committed to your best interest. I've lived in Charlottesville all of my life and take great pride in sharing my knowledge and love for this community with others who are making big decisions about where they want to live.