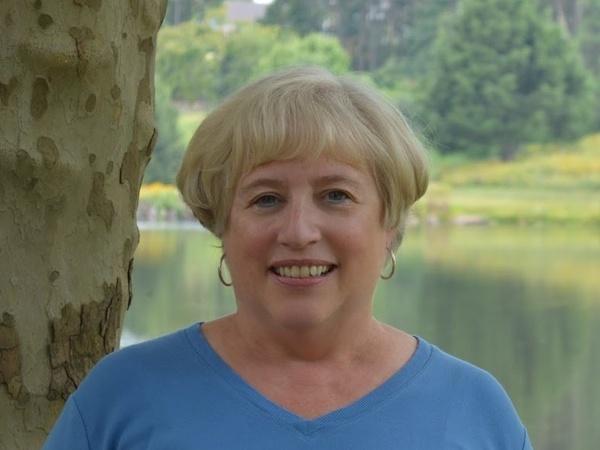 Brenda Carlisle
REALTOR®
434-242-1585
brenda.carlisle@gmail.com
• Interview with Brenda •
Dealing with Brenda is like working with a trusted friend. Success, to Brenda, is measured by a happy client after their transaction is closed.
Growing up in the Charlottesville area has given Brenda a unique perspective on the local market, the people and the community. This knowledge, along with her ability to relate to clients and understand their needs, results in total customer satisfaction.
Brenda works in Charlottesville, Albemarle and several of the surrounding counties. She works tirelessly to handle all aspects of a transaction for her buyers and sellers. Customer service is the "Solution" Brenda offers to her clients.
Brenda, why Charlottesville?
I grew up in the Yancey Mills, Crozet area and have lived within 30 minutes of Charlottesville my entire life. I love to travel but it still takes my breath away when I catch that first glimpse of the Blue Ridge Mountains when returning home.
Where is your favorite place to eat?
I enjoy Whiskey Jar, Shabeen, Duners, Three Notch'd Grill, The Ivy Inn, Bella's and Southern Way just to name a few.
What is your favorite event or show you have seen?
I always look forward to Martha's Market, the Crozet Arts and Crafts Festival and The Fall Foliage Festival in Waynesboro.
What is your favorite time of year?
I would have to say that Fall is my favorite time of year. I love the change in color of the leaves and the cool crisp air! School has started again and it seems like the beginning of another year to me.
What about Charlottesville surprises you the most?
It still maintains some small town charm while offering lots of cultural activities.
Favorite Vineyard?
Tough to list a favorite vineyard as my husband and I love visiting so many of them! Glass House, Stinson, Veritas and First Colony are among my favorites.
Why Real Estate?
I have always been drawn to jobs that were customer service oriented. After working for State Farm Insurance for 30 years I decided I needed to do something different. I had always been interested in Real Estate so I took the classes and became a full time agent in 1998. I love helping people find a great place to live!
Favorite Vacation?
Duck NC for 2 weeks with some extended family!
Favorite Tech Tool?
I would have to say my phone! Love being able to open lock boxes with it!
Favorite Place to Shop?
Belk located in Fashion Square Mall
Advice for Buyers?
When listing your search criteria divide it into 2 categories: have to haves and things you would like to have. If you put too many things in that you have to have, you might miss a house you would absolutely love. Carpet can usually be replaced with hardwood floors, often times a garage can be added, and counter tops and appliances can be replaced. Be flexible and be sure to use a Buyer's Agent! I would not buy something in another area without using one myself.