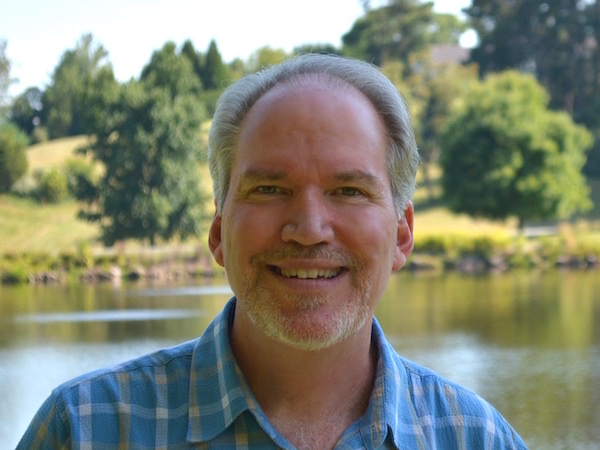 Charles McDonald
PRINCIPAL BROKER®
434-515-1585
• Interview with Charles •
Charles loves to spend a day showing off Charlottesville. He discovered this area, years ago, and decided it was the perfect place to raise a family.
Starting Charlottesville Solutions was a natural thing for Charles to do. Having run his own Engineering Business for over 20 years in the Bay Area, working with technology and people is second nature to him.
Charles moved to Charlottesville with his family in early 2000 and so understands the process and needs of buyers who are relocating to our area. Charles focuses on New Construction and relocation with his clients and working with buyers is his true passion.
Charles, why Charlottesville?
It is so simple, my background is Engineering and when I researched places to raise my family, back in 1999, I found Charlottesville. My criteria is a lot like many of my buyers. Excellent schools, low crime, four seasons, really the quality of life we all look for in a place to live. It was the best decision of my life.
Where is your favorite place to eat?
Duners, excellent food, small town feel and can alway count on running into friends. Only downside is they do not take reservations, but I suspect if they did, getting one would be tough. It is first come first serve.
What is your favorite event or show you have seen?
I would say seeing the Rolling Stones Live in Charlottesville, however we did see Cirque du Solei at the John Paul Jones Arena, so that was a close second.
What is your favorite time of year?
To me Fall is the most beautiful, however I actually like Winter best. It is because our real estate market slows a little and I can spend more time with family and of course the holidays.
What about Charlottesville surprises you the most?
How people complain about the traffic on 29 North. It really is nothing and when you compare to other places, like California, DC or New York, I just have to laugh.
Charlottesville Hidden Gem?
It is not really Hidden, but I love Monticello, the history of the area and the fact that I live a mile from the birth place of Meriwether Lewis (of Lewis and Clark).
Favorite Vineyard?
Glass House Winery. My good friends and clients, Jeff and Michelle Sanders, moved here and I helped them buy the property. Over the years they have transformed it into a wonderful landmark in Albemarle County.
Lifetime accomplishment?
My loving family is certainly number one. Beyond that, running my own Engineering business and now a successful real estate brokerage.
Why Real Estate?
After moving to Charlottesville and purchasing my own home, I then bought a few investment properties. I found that I wanted to be more educated about the process and the details of a caveat emptor state. So I took some classes and soon realized that I have a passion for helping solve the puzzle of locating that perfect property for my clients.
Favorite Vacation?
Honeymoon on the Island of Kauai and as a young man I traveled to Hawaii, Fiji and Australia scuba diving...twice. Recently my wife and I went to the Adirondacks and it was amazing.
Favorite Tech Tool?
This will be shocking but a blue-tooth earpiece that I helped design many years ago. In fact anything blue-tooth, I am looking forward to our cars being fully automated and of course, full home-automation.
Favorite Place to Shop?
Don't laugh... "on-line"
Advice for Buyers?
I will refer to Jefferson's Ten Rules... number 4. "Never buy what you don't want because it is cheap" I see this mistake made by first-time buyers and even seasoned investors.