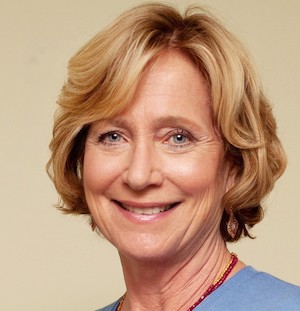 Peg Gilliland
ASSOCIATE BROKER®
434-242-1470
peggilliland1@gmail.com
• Interview with Peg •
As a long-time resident and a top-ranked realtor for almost 20 years, I know what makes our area so attractive to potential buyers. And I know what must happen - and when - to get a deal done.
Decision-making in today's real estate market has accelerated to the point of requiring daily, and sometimes minute-to-minute, information flow.  With much broader access to MLS listings, prospective buyers scour websites identifying properties, often in advance of contacting an agent. And factor in that the pandemic has motivated more than a few people to reevaluate their lifestyle and where they live and consider a move. The desirability of our area puts us on many short lists of places to consider.
No matter the motivation, I believe my personality, experience, and financial savvy (Columbia Business School, MBA) has allowed me to earn the trust of my clients and help steer them along the path to a successful real estate transaction.
And I am proud that so many of my clients referred me to their friends and associates for their real estate needs.
Peg, why Charlottesville?
We moved here from Connecticut in 1999. I was reluctant to move away from my extended family and friends, but once we settled in, we knew we had picked a special place to call home. We treasure Charlottesville's world-class hospitals and physicians, educational institutions, athletic venues, natural beauty, fantastic climate and, above all, the great people of our community.
Where is your favorite place to eat?
Of course, the restaurant scene is different these days. What's great about the areas' restaurants is that no matter the mood, the event or the budget, there's a restaurant to fit the bill. But there are simply too many to list favorites!
What is your favorite event or show you have seen?
Tough to limit it! I volunteer with the Virginia Festival of the Book, an annual event for all book lovers. And the Crozet Arts & Crafts Festival, held two times a year, spring and fall. Then there are all the shows and performances at the Paramount Theatre. And Live Arts. And shows at the Pavilion, the wonderful outdoor venue at the end of the Downtown Mall. And the scenic beauty of a drive along the Blue Ridge Mountains Parkway!
Then there is the University of Virginia. I love that Charlottesville is "a college town." It adds so much vibrancy to our community.
Of course, given their national championships and world-class facilities, UVA athletics provides year-round top-level events that are second to none across the Division 1 university landscape
What is your favorite time of year?
As one of my sons profoundly stated at three years old when asked that question: I like whatever the weather is today. Because that's the way it is now.
Favorite Vineyard?
Among the dozens of wineries in central Virginia, to name a few,  I enjoy visiting Thatch, Glass House, and Flying Fox. I add new favorites every year.
Career Accomplishments?
Professionally, I have reinvented myself three times. My first career was in investment banking and corporate money management in Manhattan. That was followed by a career in book publishing, working in Manhattan as Marketing Director for the Bantam Doubleday Dell Publishing Group. I began my career in real estate in 2002, soon after we moved to
Charlottesville.
Why Real Estate?
As a child I loved exploring houses and redesigning floor plans. My sister and I would grab our colored pencils and sheets of paper and sketch out neighborhoods, homes, streets and landscape features on our grandmother's kitchen table.
When we moved to Charlottesville, I had the opportunity pursue a career that drew on that earlier passion. I love it!
Favorite Vacation?
A memorable two-week safari to Tanzania with my immediate and extended family. 18 travelers! A once in a lifetime adventure.
Favorite Tech Tool?
Everything Apple. And Charlottesville Solutions very cool website.
Favorite Place to Shop?
I support locally owned  businesses.
What do you do when you are not busy with real estate?
I stay in weekly touch with my family. They live all over the country. More difficult these days, but we try and get together when we can.
I love books. I love movies and binge-watching cable TV series. Exercise. Gardening. Visiting vineyards.
And, of course, getting together with friends!