Should You Buy in a Gated Community? 
We have already looked at the pros and cons of buying a home in a neighborhood that has a Homeowner's Association. Let's now look at homes that go one step further – those that are located in a gated community.
A gated community is a collection of homes that are accessible only to residents and their guests via a gate or wall across any roadways in or out. On the surface, it's easy to see the appeal of buying property in a gated community, but there's more to consider.
Aside from the clean, well-maintained aesthetic and peace of mind that comes with a literal neighborhood gatekeeper, the American Real Estate Society found that homes in gated communities command an average of $30,000 more than homes in non-gated neighborhoods.
But, sometimes community living isn't all good — in fact, there can be a lot of issues if you're not willing to conform to the neighborhood's guidelines. 
Ultimately, it comes down to your personal values and plans for your property. If you already don't like the idea of an HOA, then a gated community community might not be the right choice for you.
So, what are some things to consider before you buy in one?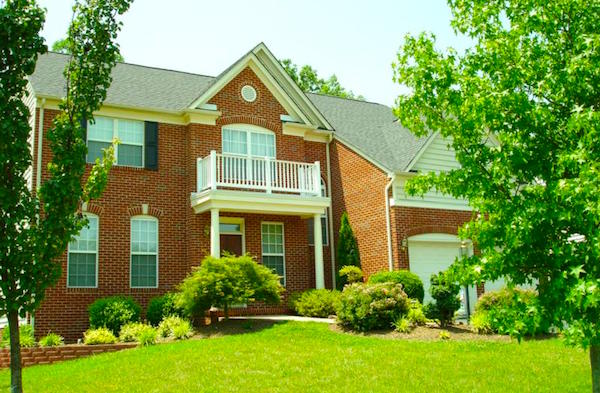 Higher Property Values
If you purchase a home within a gated community, the HOA dues will be higher, but it's worth it because your property value will increase. 
HOAs have to pay for the roads within the community, along with maintaining the "look" of the area. You can't rely on added security, but having a home within gates is a deterrent against criminal activity. 
Gated communities homes are often seen to sell much faster, however, they also tend to be more expensive than equivalent homes outside the gates because of their desirability.
Safety And Peace Of Mind
Deciding to buy into a gated community depends on two important things: location and personal lifestyle. 
We all know some areas are safer than others, and, depending on your lifestyle, having the extra security might give you peace of mind. But at what cost? Gated communities can sometimes attract the very residents you might not be able to live near – those who are super vigilant and eager to keep track of everything their neighbors are doing.
But they will also keep out unwanted solicitors other than the occasional neighbor Girl or Boy Scout or student fundraiser.
Living in a gated community will cut down on speeders, or frantic commuters who randomly zoom through the neighborhood, looking for a shortcut to work. If you like peace, quiet, and few cars on the road, a gated community could be your dream neighborhood.
Reduced Personal Privacy And Control 
Gated communities offer safety and security, but often at the expense of personal privacy and control. Many of these communities have rules ranging from home color restrictions to car parking requirements. 
If you're considering a property in one of these communities, be sure to read the HOA regulations in advance. If they seem too rigid, you might want to find a different property. This advice goes for any community with an HOA as well.
Amenities
Gated communities have a homeowners association that also can offer a swimming pool, private park, kids' playground, off-leash dog park, hiking trails, jogging and bike paths, exercise facility, community clubhouse, golf course, and/or tennis courts, just to name a few perks.
While you'll have to pay a monthly HOA fee to cover them, having them all close by may be worth every extra penny.
HOA dues also include a gated community's regular maintenance and landscaping of common areas, roads, sidewalks, and curbs. This maintenance might even cover the front and back yards, which boils down to less lawn mowing.
More time in the car
Many public amenities like schools, shopping centers, groceries, and medical facilities, however, have to be outside the gates and as a result can be farther away for residents. In other words, you'll likely expand your drive times.
In many gated communities, homeowners are given a number code that opens the gate – you just have to remember the code or you may not get inside. And if you give your plumber/pizza or UPS person the wrong digits, deliveries you actually want quickly can get waylaid.
Hosting parties just got harder
The greatest complaint from residents might be the difficulty of hosting holiday parties. Many communities require that each guest be registered ahead of time and gate passes be issued before the event.
Passes are frequently forgotten and homeowners often find themselves spending a significant amount of time calling up the gatehouse to give entrance confirmation, when they should be spending that time playing host to their guests.
But, if you like the idea of living in a gated community, let Solutions show you the ones in our area, like Glenmore, Keswick Estate and Lake Monticello, among others.