Space Saving Tips for a Small Kitchen in Charlottesville
The kitchen is the heart of the home – a well-designed one has minimal clutter and maximum efficiency, but when you are working with a small kitchen it's doubly important to use the space well.
Add mirrors
Mirrors add the illusion of space – if you install them on cabinet doors they will highlight the light in the kitchen as well as appear to amplify the space itself.
Think Up
Consider installing ceiling high cabinets and invest in a stepping stool to reach them – store little used items higher up and then work your way down – keeping more frequently used items near the stove and counters.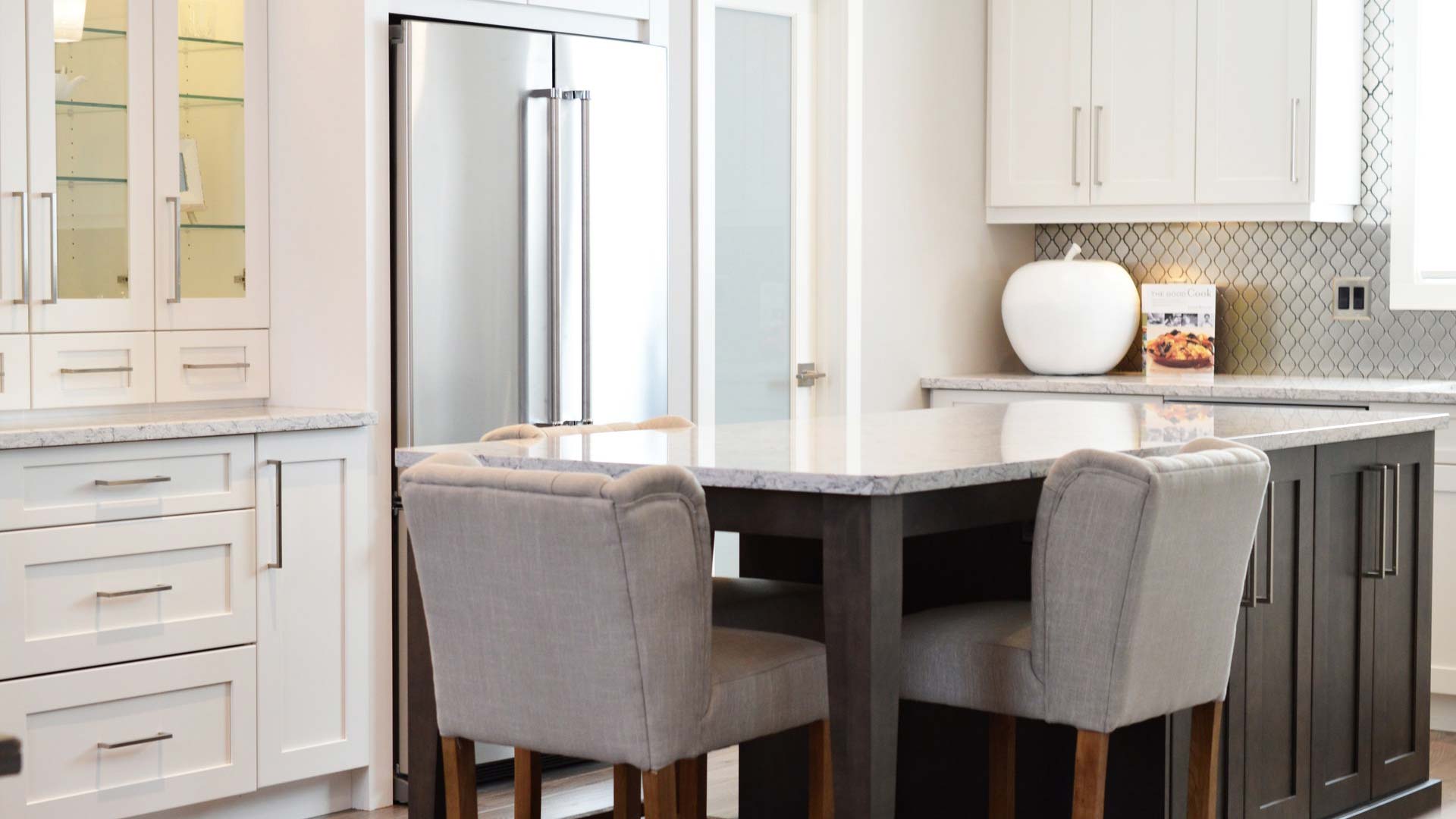 Use Trays
Baskets and trays add a useful down-home touch – organize spices, use them for fruits and vegetables or shopping lists.
Light colored walls
The colors you choose for your kitchen will help it feel more spacious or more cramped – light-colored wood and walls help create space – darker colors make you feel closed in.
The same can be said for the color of the cabinets – if you go with white or a lighter shade, that opens up the space over the cherry and oak cabinets much favored in the past.
Smart Cabinets
Cabinets can slide out over countertops and hold items like spices or dry goods that you are not worried about falling or spilling. You can use these for the trash bin and recyclables as well.
Open Shelving
These work well with dinnerware that you use all the time or for items you wish to display for a pop of color.
Tucked away seating
If you have a counter you may want to have stools that can be tucked away when not in use – if they are a color that blends in with the counters, walls or cabinets, this will also help minimize the look of clutter.
Hang your pots and pans
This might be a great idea for a chef that likes to have their pots and pans nearby, but also wants company in the kitchen as you can hang the pots high and still have space for a chair or two underneath.
Movable furniture
For those with a galley kitchen that has more than one doorway – why not use one of those open spaces for a moveable piece of furniture? It can act as an extra counter space area or for a drinks prep area and can be moved out of the way if needed.
Pocket or folding doors
If space is truly an issue and a door takes up precious counter or prep areas because of the way it swings open or closed, then you might consider installing either a pocket or folding door so you are not bumping into a regular door and can open or close the space at will without sacrificing room.