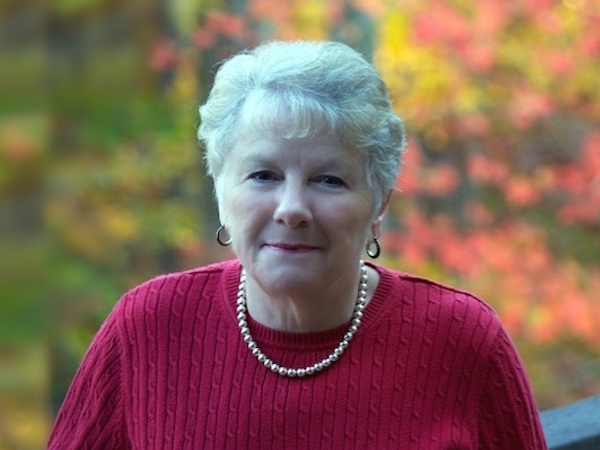 Sybil Mahanes
REALTOR®
434-882-0712
sybilmahanes@gmail.com
• Interview with Sybil •
Knowledgeable, Experienced and Sincere. Sybil's dedication has built her a reputation as a true advocate for her clients. Being her hometown, Sybil knows and loves Charlottesville and its people.
Sybil was born and raised in Charlottesville Virginia. Her love of the area and its people is infectious. Prior to real estate, Sybil was the owner of the Ivy Store, a landmark in Western Albemarle, and she knows most residents on a first name basis.
With over 20 years of Real Estate experience, Sybil has seen buyer and seller markets and knows how to get the best deal for her clients. When you are looking in Charlottesville, Albemarle, Fluvanna, Greene or Nelson, it would behove you to have Sybil looking after your best interests.
Sybil, why Charlottesville?
It's "Home" I have basically been here my whole life except for a few years when we lived in Richmond and I was helping put my husband through college. Then we came back home.
Where is your favorite place to eat?
Tip Top would have to be on the top of my list. There is something there for everyone. The prices are reasonable and you never go away hungry. They have a wonderful breakfast (that you can get all day). For more upscale dining-- I would say Babarian Chef and Bone Fish. For a hamburger-- Riverside, Bagels-- Bodos
What if your favorite time of year?
I love all the different seasons-- that's whats so wonderful about living in Charlottesville. Spring is great with all the dogwoods and flowers blooming. Summers are not too hot. Then fall appears with the nice cool breeze and sporting events. Winter is also a great time to relax and wind down and get ready for the holidays.
What about Charlottesville Surprises you the most?
I guess nothing surprises me, things have changed so much in the last 20 years. In some ways we are still a small town and in other ways we seem to grow in leaps and bounds.
Life Time Accomplishments
I have done many things in my life-- all have been great experiences and I have learned from all of them.
First in my life I went to school and became a licensed x-ray technician. I loved this but after having 2 children unfortunately never went back to medicine.
My father in law was in bad health and I ran his floor covering business for about 7 years.
Next-- My husband and I reopened the "Ivy Store" (a old country store that closed) This turned out to be a wonderful experience. We were there for 11 years. This put both of our children through college and we met lots of life long friends and wonderful people while at the store.
After the store closed, I decided to get my real estate license. What a great decision that turned out to be. Real Estate has been wonderful to me and I can't tell you all the interesting and great people I have met.
Why Real Estate?
Real Estate turned out to be a perfect fit for me. I love working with and helping people find their dream home. Having lived in Charlottesville all my life-- I know so many people. It's surprising how many local people are still living in Charlottesville. It's really still a small town.
Favorite Vacation?
We have been fortunate to travel a fair amount. We have been to Russia twice, France, Germany, Mexico, Spain, Ireland and the Caribbean many, many times.
Favorite Place to shop?
I just like to shop-- I like to go different places and check out what they have to offer.
Advice to Buyers?
Always, always use a buyers agent. It doesn't cost you anything to use a buyers agent and they will look out for your interest.