Getting your Yard ready for Spring in Charlottesville
Despite the appearance of snow flurries around the area today, Spring is one of the most important times to perform maintenance to your lawn. 
Winter weather can leave your grass, shrubs and trees weak and hungry, especially after months of lying dormant. By following the steps below you can help prevent your beautiful lawn from being overtaken with weeds, stressed by drought, and, later, the summer heat.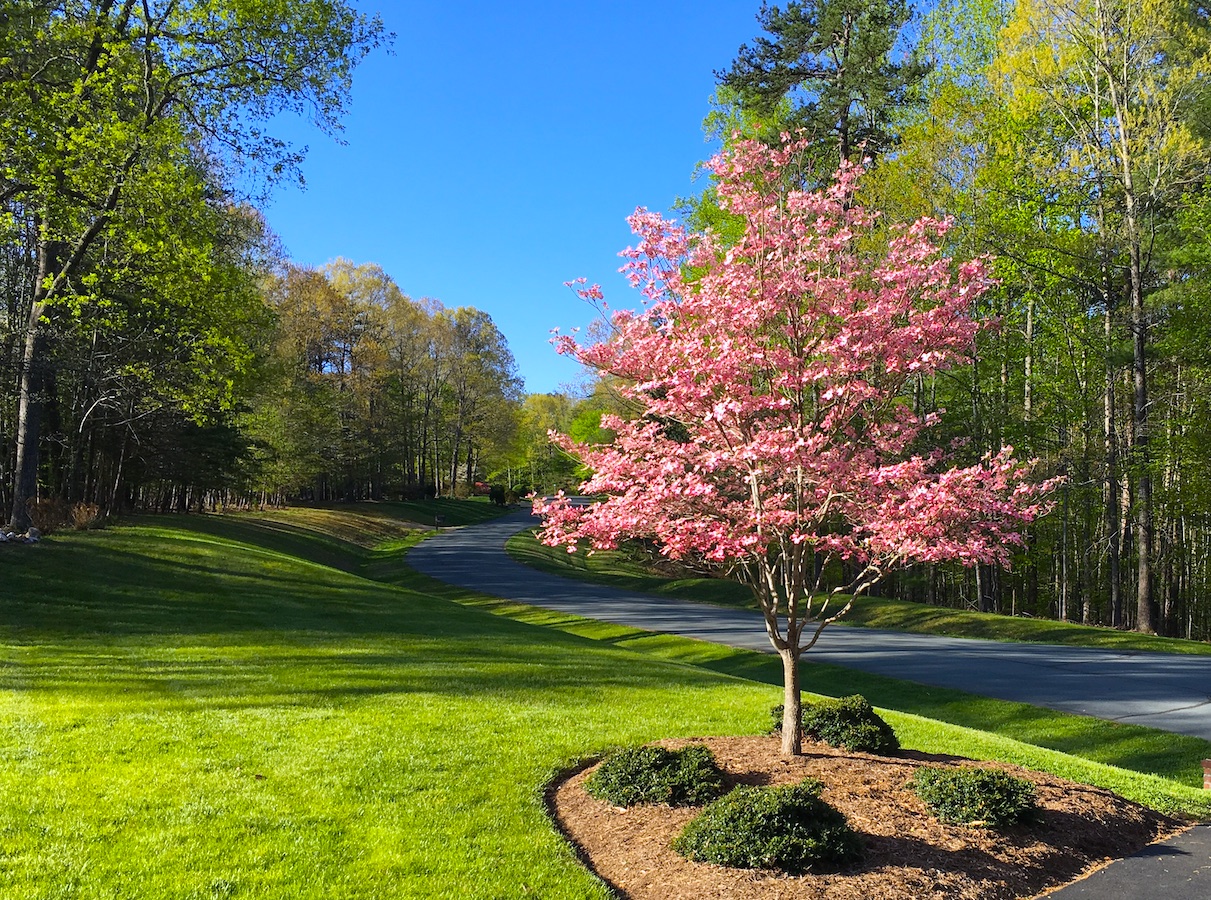 First, remove any debris that has accumulated. 
Rake up any matted areas of the lawn, which can harbor snow mold – in areas that actually saw accumulation this winter. Removing debris will encourage better air flow throughout the turf grass and prevent any disease and insect infestation. It will also allow new grass blades to grow without struggle.
Apply a pre-emergent crabgrass control
Timing is critical as it must be applied prior to the soil temperatures reaching 55-60 degrees. After this point the weed seeds will have begun to germinate and the pre-emergent will no longer be effective. An important thing to note is that crabgrass is VERY difficult to get rid of once it has germinated.
Early in spring, you can use a combination of fertilizer, which feeds your grass, and pre-emergent, an herbicide used to prevent crabgrass. Then, six to eight weeks later, apply both products again, along with a broadleaf weed killer. 
Many lawn care brands offer a combination of pre-emergent and weed killer in one application, which will lower your cost and the time it takes to apply them.
Fertilizing jump starts your lawn
It provides a nutrient build up that will give it the strength to withstand heat stress and drought through the summer months.
Core aeration 
This is important because it allows water and air to reach the root zone faster, resulting in new growth and increased root development. In the spring, it's critical to core aerate before the soil temperature reaches 55-60 degrees, because after this point the voids created in the lawn will only be an invitation to aggressive weeds seeds.
Re-seed any damaged turf areas
Winter can wreak havoc on lawns and come spring there may be some repairs needed to areas damaged by salt and snow plows. If weather permits spring can be a great time to do this. 
If you are applying a pre-emergent weed control take care. The pre-emergent weed control is non-selective, so it will prevent ANY seed from germinating. 
If the weather permits, hold off the crab grass control to the latest point possible, then perform the turf repairs needed as early as possible so that the seeds have enough time to germinate and somewhat establish prior to the pre-emergent being applied. 
If this is not possible, don't skip the pre-emergent weed control. It is better to wait until fall to perform any turf repairs.
Schedule maintenance for your lawn mower & mow often
Mow early, mow often. One of the big mistakes homeowners make is only mowing once a week in the spring. If you let the grass grow too high and then cut it, it stunts the roots so they can't reproduce properly. Instead, mow every five days for the first six weeks of spring, depending on the weather, to ensure a thicker, fuller lawn.
Pick a good, heavy mulch
Once your lawn is cared for, edge out your beds, trim back dead branches on shrubs and replace the mulch. Hardwood bark mulches look better and last longer than ground wood chips that have been dyed brown.
Trim trees
If dead branches are left untended, they can fall, causing property damage and potential injury. Consider hiring a tree trimmer to do a "safety prune" once every three years — ideally before the leaves come out, when it's easier to see the condition of the branches.
Don't seed until fall
It's tempting to fill brown patches with grass seed, but if you are also applying pre-emergent or weed killer, the seeds won't germinate. Instead, fertilize the lawn, and in a few weeks shoots will grow and fill in the brown spots. If the brown patches are too big, or you just can't wait, sod can be the better option.