Dogwoods and redbuds are in full bloom after the recent rains and spring is once again here in Charlottesville.
One could argue there really isn't a prettier place to be than in this area for spring – neighborhood streets boast a riot of colors, from small plants to bushes and trees that drape over the walkways – we are truly a green town and even greener countryside.
We also know the fun activities we enjoy every year are also on their way. Below are a few to keep in mind as we head towards warmer days ahead.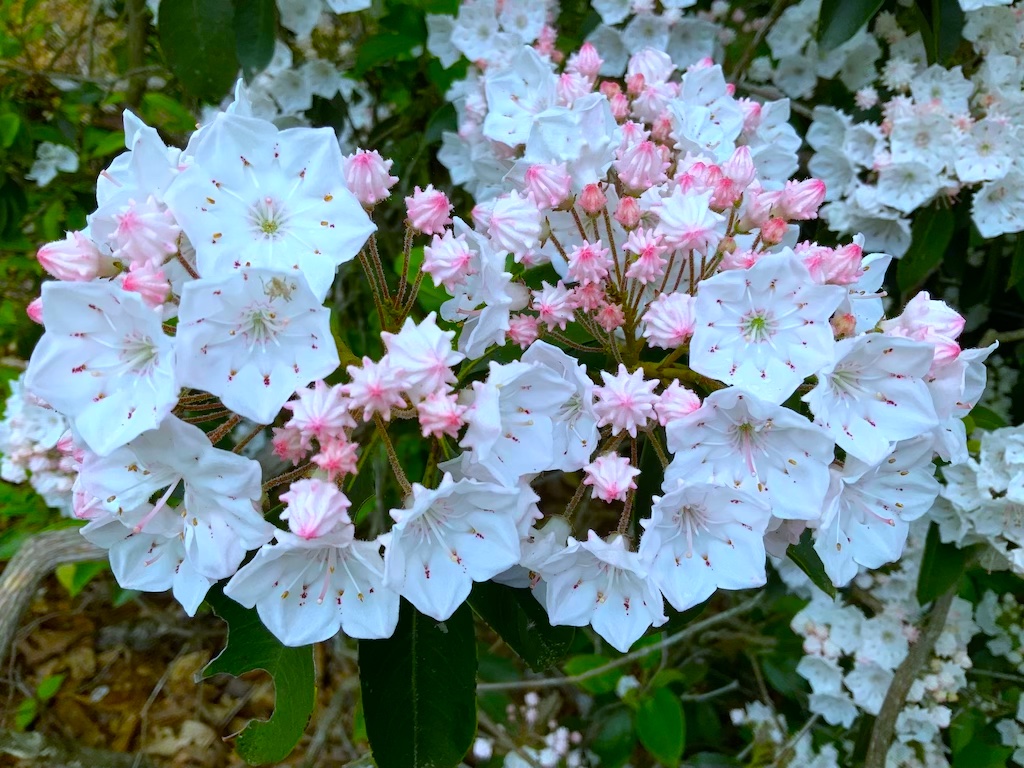 Annual Foxfield Races 
We're nearing the end of April and so that means it's time once again for the the Foxfield Races, officially known as the Foxfield Racing Association (FRA) and Race Course. Held, since 1978, twice a year, in late April and in late September, the bi-annual event typically features seven to eight steeplechase races.
The Running of the Foxfield Spring Races will be held on Saturday.
In past years, the race benefited such groups as Service Dogs of Virginia, the Ronald McDonald House and Kids Pan Alley and the Paramount's Blade Sign.
The Fall version of this race is known more as a "Family Day" at the races with special events for children – those 8 and under can attend for free – and families starting at 10 am, including the Jack Russell Terrier Races at noon.
While the fall race typically sees between 3-4,000 attendees, the spring race attracts a larger crowd, with over 25,000 guests in attendance.
Farmers Market 
Long a favorite as a Saturday morning destination for 50+ years, the Charlottesville Farmers Market has started up again and will run through until December.
A producer only market of farmers, food vendors, crafts, and artisans since 1973 – The Charlottesville City Market is held Downtown every Saturday from 8 am until noon until September – and until 1 pm from October to December. 
While the construction in Downtown has changed its location several times, it has generally been in the Water Street area.
City Market offers fresh produce, herbs, plants, grass fed meats, crafts, and baked goods from over 100 local vendors.
FRIDAYS AFTER FIVE a time to celebrate!
Charlottesville's Fridays After Five Free Concert Series is another annual tradition around here, and do not forget the Tom Tom Festival.
Residents and visitors alike enjoy going Downtown on Friday evenings after work to enjoy free music and meet up with friends and family members. This annual tradition has been located in several different spots on the Mall, but its current one, the Spring Pavilion, has proved its most popular.
Now, with a brand new roof and improved sound system, Fridays After Five will be better than ever! Come down at 5:30 pm on Fridays and enjoy live music until 8:30 pm. These times may change so be sure double check. 
Fridays continues to be Charlottesville's favorite live concert series. Each week volunteers work the concessions on behalf of a variety of local non-profits who share in the proceeds, which raises tens of thousands of dollars to support their work in our community.
The schedule features local artists of myriad musical styles; there is something for everyone! Unwind Friday evenings at this fabulous and FREE Charlottesville institution. The second half of the season will be announced soon – see you all there!
Historic Garden Week 
For 90+ years, visitors tour the beauty that is Virginia in the spring.
Garden Week typically features 30+ tours over an 8-day statewide event and provides visitors with a unique opportunity to see unforgettable gardens at the peak of Virginia's springtime color, as well as beautiful houses sparkling with over 2,300 flower arrangements created by Garden Club of Virginia members.
Tour proceeds fund the restoration and preservation of more than 40 of Virginia's historic public gardens and landscapes, a research fellowship program, and a Garden Club of Virginia Centennial project with Virginia State Parks.
Crozet Arts & Crafts Festival
For 40+ years the Annual Crozet Spring Arts and Crafts Festival is on Mother's Day weekend. 
Over 100 juried Art and Craft Exhibitors share and sell their handcrafted items in the high-top tents and pavilions at Claudius Crozet Park, Inc. Live music, great food, and children's entertainment make it a family-friendly weekend.